Island Arts Magazine is a dynamic publication that has spent the past six years featuring artists, exhibitions, workshops and editorials with an Island focus.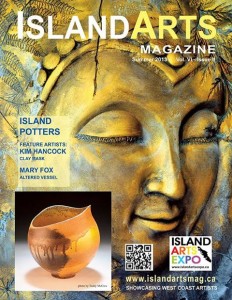 The story of the magazine
When Susan Schaefer moved to Vancouver Island in 2007, she was looking for information on local artists and was surprised at the lack of a single outlet to source out artisans. The desire to create a singular forum for artists to share their work and interact with other like-minded people on the Island art scene was the catalyst for what would become a project of passion and purpose – the creation of Island Arts Magazine. Since its inception, Susan has traveled up and down the Island interviewing artists and attending as many openings as she can. With the magazine now in its sixth year, Susan is following her dream of "love what you do … and do what you love"(Dr. John F. Demartini) and has stayed true to her original goal of featuring artists, exhibitions, workshops and editorials – all art related. The magazine is published quarterly and is distributed to advertisers, art galleries, and studios along the West Coast, as well as subscribers from across Canada.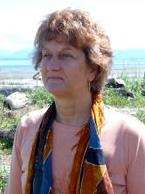 Susan Schaefer
Born and raised on a farm in Saskatchewan, Susan is a Canadian artist who became interested in computer graphics while taking a summer class at Emily Carr College of Art and Design in Vancouver, BC. The next several years found her learning everything she could about the printing industry. She spent several years in the Caribbean and Latin America to pursue a new found passion – scuba diving. Returning to Saskatchewan in 1999, Susan started a graphic arts business called "Young at Art". Over the next eight years, she produced many publications and calendars, and in July of 2007 Susan relocated herself and her business to Qualicum Beach. Since moving to Vancouver Island, Susan has been able to divide her time between her two loves – painting in a variety of mediums and publishing Island Arts Magazine. She is also the catalyst behind the fabulous Island Arts Expo, now in its fifth year.  This year, the Expo will be held November 2 and 3 at the Lighthouse Community Centre in Qualicum Bay, BC and will feature over 20 Canadian West Coast artists.  For more details, check out the Island Arts Expo website.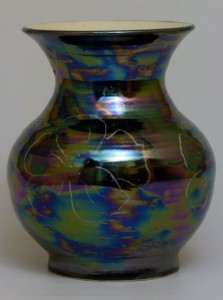 Summer 2013 Island Arts Edition
Susan has chosen to feature potters for the summer edition of Island Arts Magazine. Profiled are the following potters or pottery outlets in the order they appear in the magazine;
Clayworks Gallery, Gold River – Page 2
Heather Brown, North Vancouver Island Potter (just outside of Port McNeill) – Page 8
Joy Olsen, Gabriola Island – Page 10
The Pottery Store, Chemainus, featuring 10 Island Potters (pictured here is Pottery by Peggy – Rainbow Ware (Peggy Grigor lives in sunny Saltiar between Ladysmith and Chemainus) – Page 11
Kim Hancock, Coombs – Page 12
Mary Fox – Ladysmith – Page 14
Aside from pottery Susan has also managed to include an article by North Vancouver Island artist Gordon Henschel and Comox Valley artist Sofie Skapski. The magazine is full of beautiful photos of all the artisans' artworks and the magazine is also an excellent source for finding out what is happening in the world of fine art on Vancouver Island and the West Coast. You can pick up a copy at any number of locations.  To find one near you, just ask Susan on her Island Arts facebook page or check out her Island Arts website.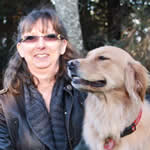 Evelyn M, Associate of Interior Design
250-204-4417
www.EvelynM.com
Evelyn M Interiors/Design House BC
Evelyn M Fine Art
See all articles by Evelyn M