In 2007 I knew several women who loved to write stories, biographies or poetry but didn't know how they could get them published so other people could read them. I pondered this problem and decide that one way I could help them was to create a web site in a way that would appeal to all women on Vancouver Island – Island Woman Magazine.
From that moment Island Woman Magazine has grown to where now thousands of people read our articles every month.
Until recently all our writers were women who lived on Vancouver Island; they  ranged from young women at university, single women, mothers with young children to grandmothers. Each wrote in their own incredible way, as they created articles on any subject that they were passionate about.
We have just celebrated our 8th anniversary, and in order to expand the reading requirements of our readers, we have decided to accept articles from other sources to provide a broader base of subject matters and opinions.
Island Woman Magazine has become a celebration of all that makes the incredible women of Vancouver Island, and the Gulf Islands, so special.
Thank you all for the ongoing support you have shown.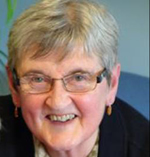 Patricia Summerhayes
Publisher/Editor.
250-246-1227
Vancouver Island Web Media.