For over five months, instead of watching NHL hockey, I've been subjected to the ongoing saga of players and owners squabbling over how the billions of dollars in revenue, generated by the fans attending games and buying merchandise, should be divvied up. Last night, as the puck dropped for the first game of the Canuck 2013 season, I felt relief – not anger or frustration. Finally, through the remainder of the dark days of winter, I have my hockey back. It mattered less to me that the Canucks' performance was dreadful than that there was a game being played.
No doubt last night's sub-par performance was the result of a lack of proper focus. The Canucks looked tense and they played hard, but they played as though they were thinking about how the game should be played rather than just playing. When games like this happen to very good teams, it is often a wake-up call. It forces the athletes and coaches to refocus on the fundamentals of the game.
The ultimate request that I make as a fan is that the Canucks play to their full potential this season. Winning is a by-product of character, leadership, talent, practice, effort and teamwork. I've remained a fan of this team from its inception – through the very lean years and the very good years. No matter the outcome of this shortened intense forty-eight game season, I will remain a fan. The anticipation of next game always gives me hope that the team, to a man, will perform to its physical and mental potential.
As Don Cherry said in a recent interview…"Let's go baby".
Are you a fan?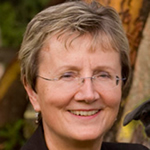 Louisa Zerbe
Financial Advisor
Edward Jones
Visit Louisa's web page
See all articles by Louisa Zerbe