In 2017, we are no longer passive on-lookers as aging impacts our cognitive functioning. Thanks to exciting and revolutionary new knowledge from brain science, we can now take proactive steps in building up our brain's defences against dementia. In a local workshop in Victoria BC, we all learned ways to make our brains more resilient to the impacts of aging. 
An initiative of the Eldercare Foundation, March is "Embracing Aging Month" on Vancouver Island, with many interesting workshops to enlighten and educate. I was fascinated by "Heads Up, An Introduction to Brain Health" presented by the Alzheimer Society of British Columbia. The speaker was candid about the reality of Alzheimer's Disease. No medical intervention has yet been able to stop or reverse its progression. However, he had encouraging news. Even though diagnosed dementia will worsen over time, the actual trajectory of the illness can be slowed and changed. The focus of the workshop was how to modify that trajectory. And equally important, the information that we learned in the discussion is also extremely helpful to people without dementia who want to retain and enhance the health of their grey matter as they age.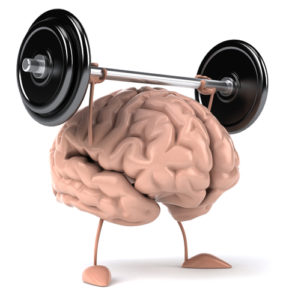 According to the Alzheimer Society, "There are no treatments or drugs that have been proven to prevent or delay the onset of dementia. However, there are risk factors for dementia that we may be able to control. Addressing these 'modifiable risk factors' might help reduce our risk of developing dementia." These proactive strategies include taking care of your cardiovascular health, which is intimately connected to brain health; exercising regularly; eating a nutritious diet; keeping your cholesterol, blood pressure and glucose levels within a healthy range; avoiding alcohol, smoking and street drugs; proper sleep; investing in your emotional wellness with fun, play, and social activities; managing stress; and adopting a joie de vivre attitude about life in general!
The most compelling part of the lecture was about building brain resilience, thus arming it against decline. The speaker referred to the loss of connections between neurons with dementia, thereby preventing the transmissions between nerve cells that underlie every activity in the brain. His brilliant solution was also directed at people who simply want to build their healthy brain's defence system. Essentially, we must challenge the brain to do different tasks, by learning something new and changing regular habits. This can be anything from taking a college course in an unfamiliar subject to joining a walking group of perfect strangers.
Challenging the brain to do things differently forges new neural pathways – essentially alternative ways for the brain to function. This increases its reservoir of new strategies to cope with changes and enhances its ability to handle and adjust to them successfully. By making our brain more adaptive to changes, we can build its resilience and resistance to stress, illness and negative impacts.
With a hardier brain, seniors may be able to modify the course of dementia. For those of us with healthy brains, it is always a smart idea to start building the protection and defence systems within our cranium. We may need them one day!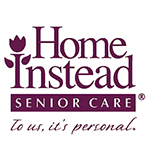 Home Instead Senior Care
222-1595 McKenzie Avenue
Victoria, BC
250-382-6565 www.homeinstead.ca/victoriabc
See all articles by Peggy Hancyk