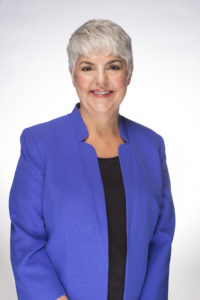 Since 2005, Carole has had the honour of working as a BC NDP MLA representing the community of Victoria-Beacon Hill to the provincial Legislature.
She is a strong voice in the Legislature as the New Democrat Opposition's spokesperson for Finance. Carole previously served as Leader of the Official Opposition and Leader of the BC NDP for seven years.
Before serving as MLA, Carole was elected to the Greater Victoria School Board from 1990 to 2001. She served as the President of the BC School Trustees Association for an unprecedented five terms, commencing in 1995. 
As an MLA, Carole supports Victoria-Beacon Hill's active, engaged community. Carole is known as a leader who works with integrity and compassion. She's met with thousands of residents, businesses, and community organizations over the years, offering her support and advocacy when needed. Besides serving the community on the ground, she works for British Columbians alongside BC NDP Leader John Horgan on issues that matter, including quality education, better health care and mental health services, climate action, poverty reduction, and affordable housing.
In her community work, Carole regularly hears that Christy Clark and the BC Liberal government's choices are not working for British Columbians. The cost of living is rising, wages are stagnating, and our most vulnerable neighbours can't access the supports they need. Instead of making life better for all of us, Christy Clark gave a billion dollar tax break to the wealthy. She undermined public health care and education, and she doubled down on projects that put our environment and economy at risk, like Site C and Kinder Morgan. 
Carole is part of John Horgan's BC NDP team that wants to make life more affordable by investing in $10-a-day child care, eliminating MSP Premiums, and taking comprehensive action on the housing affordability crisis. Carole is standing up for public services, because everyone should be able to access quality medical care and a good education. Instead of risky projects like Kinder Morgan and Site C, John and Carole want to invest in good jobs and clean economic growth across the province. 
It's time we elected a government that works for you. Please join Carole's re-election campaign and help build a better BC by emailing carole.james@bcndp.ca
See all articles by Guest Author