Last month I wrote about the recent annual report released from the Office of the BC Seniors Advocate that painted a somewhat bleak picture about the resources available from the public system (government) in seniors care. Now, on the heels of that annual report, comes a new report this week also from the office of the BC Seniors Advocate expressing concern about the declining incomes of BC Seniors. And this problem is particularly acute to seniors in BC compared to other parts of the country.
For instance, since 2013 BC senior families saw their annual median income fall 5.7%. For a BC 'single' senior the decline is even steeper with a 6.3% drop. Contrast this with the national averages, which show a 1.9% INCREASE for senior families and a 2.3% INCREASE for single seniors. The general assumption that 'seniors are well off' is just not true. While it may be the case for the smaller percentage of seniors, these statistics show otherwise.
Hearing last month the confirmation that publicly-provided care options are limited and can be difficult to access, followed by the news that BC seniors incomes are DECREASING, is a double whammy for our seniors. Indeed, the trend in seniors care is driving toward in-home care. Seniors generally want to remain AT HOME. But if seniors in BC experience increased difficulty in accessing publicly funded care, they must reach out to private care. However, with incomes of BC seniors reducing, thereby making private care potential out of reach, or the amount of care insufficient – this is an alarming trend for our seniors. How can seniors afford the care they need with reducing incomes? It's rather disappointing news for our seniors.
The BC Seniors Advocate, Isobel Mackenzie, surmises that the decrease in BC Seniors' incomes has various contributing factors and is most likely due to the following reasons: record low interest rates,  life expectancy exceeding the time frame of a Registered Retirement Income Fund (RRIF), and the inability of private pensions to provide cost of living increases.
In BC, the lowest income seniors (54,000) receive the BC Seniors Supplement, which has remained the same amount for over 25 years
Over 20% of BC seniors are renters, and 35% do not live in one of the over-heated real estate markets.
The painted picture is not an attractive one for many of our BC seniors. Planning for ageing and care needs is becoming more and more critical. If you, or a loved one, have not started planning for ageing-related care needs – NOW is the time to act. Reaching out to a trusted financial planner, or a care provider like Nurse Next Door, to discuss your potential future care costs is often a great way to start.
Tawnya and Chris Wilkinson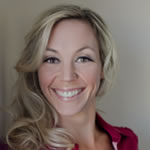 Nurse Next Door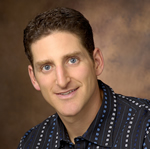 Home Care Services
250-748-4357 (Duncan); 250-667-0190 (Nanaimo); 250-927-1895 (Parksville)
Nurse Next Door
Email Nurse Next Door
See all articles by Tawnya and Chris Wilkinson