Investing regularly is important. If you're going to achieve your retirement and other financial goals, you should consistently contribute to your registered retirement savings plans (RRSPs), tax-free savings accounts (TFSAs) and non-registered investments. "Paying yourself first" through monthly contributions is an excellent strategy to build an investment portfolio.
If you're like most Canadians, however, you are not sure where to look to find the extra money needed to invest. There is a way – in fact, there are four good ways to perhaps uncover "hidden" money you already have, which you can use to start an investment plan on a regular basis. All it takes is a bit of smart money management using the strategies set out below.
Review your household budget
Carefully reviewing how your family spends its money and making changes can free up cash flow.  Start by determining if expenses are essential, including your mortgage and utility payments, or if they are non-essential such as buying lunch at a restaurant every work day. Then ask yourself, what can I do differently? Small and simple changes like bringing our own lunch to work can make a major difference in how much money you have left to save each month.
Debt consolidation can increase your ability to invest
Debt consolidation simply means paying off a number of higher interest rate loans or other high cost debt by taking out a single loan at a lower interest rate for a consolidated overall lower monthly payment. You can choose to consolidate debts such as car loans, education loans or credit cards, and benefit through a single, more affordable monthly payment which is lower than the sum of the many monthly payments you were making previously.  It can be an effective way to regain control of your finances, manage your monthly cash flows, free up money for other purposes and reduce stress.
Additionally, any repayment plan that can allow you to move from simply servicing your debt balances to actually eliminating them is positive.  If you own a home, you can consider consolidating your debt using a home equity loan. Your loan is secured by your home at usually a much lower interest rate than you currently pay on most credit cards, which can often range from 19 per cent to over 28 per cent. By paying less interest monthly, you've created additional cash flow that can be used towards your retirement, other financial goals, or paying down your principal.
Restructure your mortgage
Sometimes, changing the structure of your mortgage can help you find the money you need to meet other important financial goals. Many individuals set their mortgage repayment at the highest amount they can afford in order to minimize interest payments and pay off their mortgage as quickly as possible. Although these are two important goals, other goals like building an investment portfolio to prepare for retirement and protecting against uncertainty through insurance products also need to be taken into consideration.
Does it make sense to pay off your mortgage over a different term to provide you with the cash flow you need to start an investment portfolio, or to fund the monthly premiums on a life and/or disability insurance policy? If you have built up extra equity in your home, does it make sense to use the equity to cover your RRSP contribution or to start a registered education savings plan (RESP)? With the help of a personalized comprehensive financial plan, including a cash flow analysis, you can decide how quickly you want to pay off your mortgage while working towards your financial goals.
Get tax back now, not later
Getting a tax refund from the government each year might seem like a windfall profit – but it's not. By having too much tax withheld from your pay each month, you are actually giving the government your money to use throughout the year – and they aren't paying interest to you for your kind gesture. Instead, if you are an employee and your employer makes tax deductions on your behalf, you may be able to reduce the amount withheld from your pay cheques each month by filing a T1213 form with the Canada Revenue Agency (CRA). Québec residents also have to file form TP-1016-V with Revenu Québec. The CRA will then issue a "letter of authority" to your employer, authorizing the employer to reduce withholding taxes. You can then invest part of your usual year-end tax refund immediately each pay period.
KEY POINTS:
Finding hidden investment money you already have simply means reviewing and changing your current spending habits, with the goal of freeing up extra cash.
Looking over your household budget, consolidating your debt, restructuring your mortgage and changing how tax is deducted from your paycheque are all great ways to start finding investment money.
If you have any questions or, if I can be of assistance, I would be happy to help!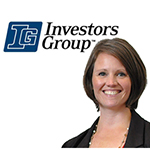 Christina Gilbert
Investors Group Financial Services Inc.
101 – 4400 Chatterton way, Victoria BC V8X 5J2
Phone (250) 727-9191 ext.501
Fax (250) 727-3222
Email Christina
See all articles by Christina Gilbert