A Canadian Designer for Women

PatrYka is proud to offer a Canadian designed line of women's wear out of Vancouver. The company is ORB, and they are committed to a trend influenced design that is both comfortable and practical. One of company drivers is Tracie Keene, a Vancouver born clothing designer who has dedicated herself to customer focused excellence.
Tracie joined ORB after an already long and distinguished career as a designer.
She got her start, after completing a degree program in design, by working with local clothing manufacturers – first Kensie Clothing, then Narcissist Design Co. in East Vancouver.
She wanted more experience with larger organizations, so Tracie moved to the United States and flourished in her craft at Abercrombie and Fitch working with female knit designs for three and a half years. She then went on to work with La Senza for four years.
Meanwhile, back in Vancouver, a nearly twenty-year-old outdoor clothing company that served the ski, skate and snowboard culture, was purchased by Paul Claire.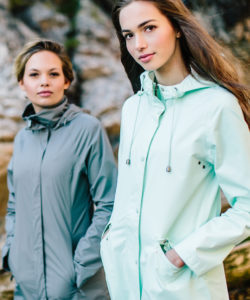 "I'd known about this company for a really long time and had met people involved," says Tracie. "When Paul bought the company, he was interested in changing up the aesthetics."
The company was ORB, and Tracie joined the organization to help Paul evolved the brand, while remaining true to its roots.
"We're still a lifestyle brand, now with a greater focus on aesthetics," says Tracie. "In practical terms, we fit everybody, everywhere, every day. We are trend influenced, but not fast fashions."
Fast fashion is a contemporary term used to describe trending fashions that quickly move designs from catwalk to client. Many designers feel fast fashion in practice can produce less practical, less comfortable pieces. Many prefer a more thoughtful approach to designing fashion conscious clothing that will stand the test of time.
"ORB produces comfortable, soft clothing that you'll want to put on every day," says Tracie. "Our pieces work well for a range of body types and a range of ages. It's clothing you feel like has been yours forever even though you just bought it yesterday."
This is one of the many reasons Patty Jeffs, owner of PatrYka, decided to pick up the label.
"We recently ran our own survey," says Patty. "By far, when our clients were asked what attributes they most wanted for their clothing, they rated 'comfort' as most important to them."
ORB certainly fits the bill, and does so at a reasonable price point. Their pieces are very comfortable, yet they also look refined. You will look like you're dressed to go outside, but you will feel as comfortable as you do in your round-the-house clothing.
"One of the first comments people make about our clothing is it is soft, drapes well and is flattering," says Tracie.
PatrYka Designs is delighted to carry the ORB line. We hope you will enjoy it as much as we do!
We asked Tracie a few more questions we knew you would love to ask. Here are her responses.
What do you enjoy doing when you're not busy designing clothes?
"I'm often on the top of a mountain, especially in the winter," she laughs. "I enjoy skiing and ski tours."
What do you feel are the greatest challenges facing a designer?
"It's easy to come up with ideas; easy to sketch outfits," she said. "A designer's real challenge is keeping the customer in mind to come up with something people will appreciate enough to hang in their closet and wear every day."
What are you most proud of designing this year?
"One of my favourites is called the cold shoulder sweater. It's a nod to the trend of the cut-outs and off-the-shoulder, and it's easy to wear. It's a nice, soft, lightweight jersey sweater with the cold shoulder details.
Any secret designs on the table that you're not allowed to tell us about?
(Laughing) "All kinds of secret stuff! We're in the throes of designing for Spring 2018. We're even starting to pick fabrics and yarns for the fall 2018 lines. We're looking way ahead!"
Do you often get to meet the women you're designing for?
"I think that's one of the benefits of being in a smaller company is I get to see all sides of the business. We all have our separate focuses, but I also get to see a little bit of the marketing side and I have direct access to our customer, which is a big help in terms of designing well. I enjoy talking to the customers and visiting some of the retail stores."
Patryka Designs is a women's fashion boutique with an exciting product mix featuring the fusion of Mediterranean décor and Canadian styles. They are located in the Mill Bay Shopping Center only 25 minutes north of Victoria on Highway 1 or a short ferry ride from Brentwood Bay.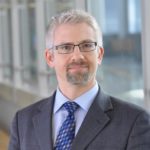 Mathieu Powell.
Blog: www.writersrhetoric.com
See all articles by Mathieu Powell