It's a very unsuspecting location to find Lynda Smith's business. In the middle of a Comox neighborhood where homes sit on lots not much larger than a quarter acre, an active vegetable farm is in production year-round.
Lynda, founder and operator of Lawn to Food, is immersed in a small business that not only brings fresh, organic and plentiful food to her family's table, but allows her to educate and coach others to do the same all while sharing the fruits of her labour for others to enjoy.
"We had always gown food but I was always the one doing it and the one preparing it and I needed to pass that on," explains Lynda. She and husband David settled in the Valley a few years ago to slow down the pace of life. When preparing their small lot for gardening they found the background to be too shaded. "As soon as we moved to the front yard and started digging, people started talking. I was meeting all of my neighbors and dog-walkers. I would invite people into the garden. That's when I thought I could really help people who have no idea how to garden and how to get started."
Lynda has joined a growing list of organizations and individuals worldwide taking action for better, more sustainable nutrition by taking the responsibility out of the hands of the food industry and into their own gardens. It's the message she instills in others through her business. Perhaps that message coupled with her conviction toward better nutrition won her a spot on the Food Network's Chopped Canada show.
Chopped Canada challenges four professional chefs to a selection of mystery ingredients into a three-course meal in a race against the clock. Each course of the meal is a round in the competition. The chef with the least-successful dish of that round is eliminated by a panel of judges The chef to survive to the final dessert round is awarded $10,000 earning the title of Chopped Canada Champion.
For Lynda who has been in the food preparation business both as a professional cook preparing dietary meals at the Lillooet Hospital and feeding hungry loggers in a camp, this is her form of television entertainment.  She confesses that the dream of one day being a contestant often crossed her mind.
Lynda recounts humorously the events that led to her eventual commitment to apply to the show, which is shared on her blog; much of it she credits to Brusselsprout (aka. Charles). Routinely she watched Chopped Canada with Brusselsprout, each choosing a chef to root for. On one particular show, Smith's female chef lost and she played up her sorrow.  In response to her disappointment Brusselsprout said, "Well, if you were actually on the show Grandma, then you would win because you cook good food, but you weren't there, so that's why you didn't win."
Soon, it will be Lynda's turn to showcase her culinary talents for all of Canada to see and for Brusselprout to fully realize that his little prodding planted the seed.  The episode featuring Chef Smith will air twice on March 5. The first at 6 pm followed by a repeat airing at 9 pm.  Until then, mum's the word on whether Lynda is the grand prize winner. Filmed in a Toronto studio in July 2015, Lynda has already fulfill the dream and competed but she's not dropping any hints on which course she made it to.
Lyndadoes hint that it was never about the money. It was about the value that lies in the pursuit.  "It didn't matter to me if I was out on the first round because I had already got my message there," remarks Lynda.  "I had won the moment I stepped on that floor".
A big part of Smith's message is influenced by a Steve Jobs' quote: "What if you knew life was made up by people that were no smarter than you and you can change it…Once you learn that, you'll never be the same again."
A lesson Lynda had to learn the hard way. She and David, a local paramedic, have been at the height of success once as business owners operating a logging company in Lillooet, to the depths of bankruptcy when the logging industry collapsed. Each time they have been forced to reevaluate what they want out of life and where they want to go. Each time they have reinvented themselves.  Smith fulfilled a dream to become a horse rider and trainer and found herself leading a successful business while David studied to become a paramedic, a career he continues to fulfill in the Valley.
The culmination of experiences has manifested itself in Lynda's life today with yet another business that allows her to give back to make a change, give back to the community and get back to basics with nutrition, which she passionately shares with others.
"Organic food is expensive in the store. I understand it's more time consuming to grow when not being fortified with hyper-growth chemicals to make it really large, really fast," Lynda elaborates. "But that food is not nutritionally complete as it was 20 years go when it was a normal size and the soils were full of all the proper minerals and vitamins. It's very important to grow organically and to eat organically so that we are not adding more chemical toxins to our bodies."
Lawn to Food is an example that space isn't a limiting factor in achieving local, organic nutrition. More information about Lynda Smith's experiences on Chopped Canada, growing organically and her business can be found online at www.lawntofood.com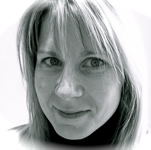 Mary Lee
Owner/Director
MGG Communications & Consulting Inc.
250-792-3428
Website
See all articles by Mary Lee