I recently discovered a new – to me – Island magazine Island Farm & Garden Resourceful Living. As a magazine buff, I was really impressed by the quality of both its format and its content. The publisher, Lesley Lorenz, has created a first class magazine and she should be congratulated. Another talented Island woman who makes the Island so special. It is available in print and online.
The article below was published the winter 2013/2014 issue and is yet another example of the resourcefulness and tenacity of Island women. Please read this and then consider how we can emulate programs like this throughout the Island. The concept is so simple; it's beautiful and highlights what we can achieve when we pool our imagination and desire, one little step at a time, for the betterment of society as a whole.  For the story behind Stone Soup, click here to go to our Recipes page.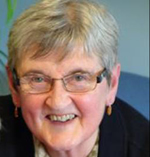 Trish Summerhayes
Owner and Publisher
Island Woman

Stone soup
… by working together, with everyone contributing what they can, a greater good is achieved.
This fabled event began 9 years ago when a parent who wanted to teach her children the value of giving approached Ladysmith Family and Friends executive Director Jacqueline Neligen. Even though this mother and her children visited the local food bank each Tuesday, when she did go to the grocery store, the first item in her cart would be something for the food bank.
At the family resource centre , located at Aggie Hall in Ladysmith, there are kitchens facilities. Together, Jacqueline and the parent came up with the idea of telling the story of stone soup, and then creating a soup together, in which each family brought something to the centre to make a nutritious meal to share.
The event went so wonderfully that it was repeated the next month. It soon became so popular that the organisation now presents Stone Soup each Tuesday. Some days, there are so many hungry little guests that the items brought in by families need to be supplemented. Luckily, there has been tremendous support from the community, and various groups donate staples like potatoes, carrots and onions. The local bakery supplies whole grain breads, and other businesses are generous with dry and canned good.
During the growing season, the Ladysmith Community Garden Society sets aside a plot for the children, and they plant and tend vegetables that will later play a role in soup, or other shared meals. (There is a meal each day of the week, from oatmeal and fruit to french toast Fridays).
The centre is focussed on educating children and parents on good nutrition, good health habits, and providing support with issues like having a child with special need in the family. A public health nurse and various community resource providers like speech therapists visit the centre each month. Many of the children's parents are grandparents, and after their wee charges have graduated from the pre-school program, they continue on volunteering to work at the centre, playing guitar, reading stories or sharing other special skills.
Several years ago, a grandmother decided she would like to share her sewing skills, and started an evening group for the moms (and babes in arms), which later morphed to include other home skills like canning, quilt-making and baking. One parent who attended this program went on to start her own small business creating up-cycled clothing items from thrift store purchases.
The concept behind stone soup – the sharing of what you have to offer so we can all be healthy – infiltrates so many layers of the activities at the centre. The idea is extremely popular. Participants come from as far away as Lantzville and Mill Bay. Perhaps you can imagine that every little bit of help is appreciated. The program can always use more food items – the healthier and more local the better. If you are a farmer or a gardener with produce to spare, please take the time to call 250-210-0870 or send an email to laffexecutivedirector@shaw.ca.
There is a similar program in Sooke, and one on Gabriola Island. To find out more about what is offered in your community, you can visit the Family Resource Programs of BC  website, or call 604-738-0068.
See all articles by Trish Summerhayes