Have you ever wondered why?  If physical activity helps us feel better, as well as live longer and more productive lives ….why is it, according to Statistics Canada 2008, only 37% of Canadian women engage in regular physical activity?  Is it because: you don' t know where to begin? …  you don't have time?…  you don't know what suits you?
It can be an immense pleasure if we choose an activity that fits into our individual lives and is something we feel connected with. There is a myriad of choices, both solitary and team/group efforts.
Some of the more popular are: lifting weights, exercise machines, exercise classes, swiming, cycling, jogging, plain old walking, golf, tennis, lawn bowling, curling, basketball, baseball, football, soccer, volleyball, frizbie, yoga, Zumba and a variety of martial arts.
Taking up a new activity later in our lives is not only a wonderful way to exercise, it is also a fantastic way to meet new people who will, by extension, become a part of a support team for this new endeavour.
When starting out in an activity for the first time, remember to start slowly and increase the length and intensity gradually. The optimal level of activity on a regular basis is three or four times a week.
When time is an issue because of your personal schedule, try incorporating an activity into your day: walk or cycle to work or appointments, go to the gym at lunch, meet friends before dinner for that popular Latin-inspired aerobic workout, Zumba.
Keep in mind that before commencing a regular exercise program that a health professional should be consulted.
You WILL have fun!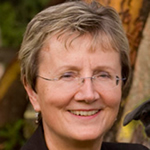 Louisa Zerbe
Financial Advisor
Edward Jones
Visit Louisa's web page
See all articles by Louisa Zerbe