Standing up for Esquimalt-Metchosin.
          I am humbled to accept with gratitude the nomination as the BC NDP candidate for Esquimalt-Metchosin. These are big shoes to fill, I know. Maurine Karagianis and Moe Sihota, Frank Mitchell, Ray Rice, Randall Garrison, and so many other New Democrats have stood up for this community for decades. And now I am deeply honoured for this opportunity to follow their exceptional example of public service, and build on their amazing work. 
         Women running for elected office face particular challenges, and I am proud to follow the trail blazed by Maurine Karagianis, Carole James and other exceptional women leaders. They have shown us how to balance the demands of family, career and public life.
         I've been working my entire life to strengthen our communities, and feel that I can best serve the community as part of a John Horgan NDP government. In my role as executive director of the Pacific Centre Family Services Association over the last 10 years, I've seen firsthand the issues caused by the problems of affordability in our community. We serve families across the constituency and see every day how many are struggling to make ends meets in spite of all their hard work and long shifts.  
         Leading a community service agency, I've been challenged to survive cutbacks, build services, answer urgent community needs and speak up for those who need help but sometimes don't know where to turn to get it. As John Horgan says, it's time for a government that makes the right choices for people.
         Housing and child care are the two biggest costs facing families in Esquimalt-Metchosin, and parents are paying some of the highest child care fees in the country. Too many cannot find child care and spend years on waitlists.
         John Horgan's BC NDP team will put the needs of parents and their kids first, and that's why he has pledged to work towards a $10-a-day childcare program that will ensure quality, affordable childcare is available to all parents.
         Our children deserve better. I am ready to stand up for public education and fight for schools for urgently needed seismic upgrades, proper school lunch programs, and top-notch supports for teachers, parents and staff.
         Government must do much more on housing, and we must do much more to help families and children living in poverty, our seniors and persons living with disabilities. Citizens are having trouble finding housing, and when they do find something, it is often too expensive.
         To just make ends meet, many people in my community are working full time or several jobs. Students, parents, seniors, new Canadians, and new workers in every part of the economy are paid minimum wage, and it's not enough.
         Christy Clark has chosen to keep minimum wage in B.C. one of the lowest in Canada. A John Horgan New Democrat government will raise the minimum wage to $15 an hour in the first term. We can grow a sustainable economy, defend our environment and create new jobs for a liveable future.
         The people who live in Esquimalt-Metchosin are amazing. They are hard working, caring community-builders who deserve a government that cares. They deserve an MLA that will stand up for them at the Legislature, and will work to make sure their voices are heard. I want to be that MLA.
         As we move into a new era of politics, I feel it is critical that women increase their participation in politics through all levels of government. We are at a tipping point in our history and globally. It is more important than ever that women have a seat at the table and work to set meaningful policies to help move humanity forward.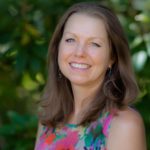 Please visit my website at www.mitzidean.ca, and follow me online:
Facebook: http://www.facebook.com/MitziDeanNDP/
Twitter: @MitziDeanBC
See all articles by Guest Author