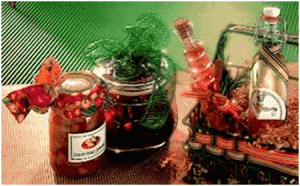 Bringing a hostess gift to any dinner party need not be a stressful event with this delicious twist on the standby cranberry sauce.  Put it in a glass jar and decorate it any way you wish with some Christmas cheer.
Cranberry-Orange Relish
Ingredients:
2 cups Fresh Cranberries
3 tablespoon(s) Dried Cranberries
2 stick(s) Cinnamon
1 teaspoon(s) Fresh Gingerroot, minced
1/2 cup(s) Dark Or Light Brown Sugar, firmly packed
1/2 cup(s) Apple Cider
1 teaspoon(s) Fresh-Grated Orange Zest
Additional Cinnamon Sticks, (optional)
Orange Slices, (optional)
Directions:
In a 2-quart saucepan, place the fresh and dried cranberries, cinnamon, gingerroot, brown sugar, cider, and orange zest. Stir and simmer over low heat until cranberries pop — about 7 minutes. Remove from heat and allow to cool.
To serve, transfer to a serving bowl. Garnish with cinnamon sticks and orange slices, if desired.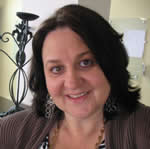 Sandra Holomis
Email Dinner For One
Website: Dinner For One
See all articles by Sandra Holomis