If your dog is 10 percent over his ideal body weight, he is overweight. If he's more than 30 percent over his optimal weight, we call him obese. Unbelievably, obesity strikes more than 30 percent of dogs, and the incidence is rising.
Obesity is partly due to ignorance – owners not making the right choices about diet and exercise for their canine friends. However, even owners that recognize their dogs are obese often do not think it is an issue. Nothing could be farther from the truth.
Fat isn't just a layer under the skin. It is in every crevice of the body. If you were to cut a fat dog in half, you'd see it between muscles and organs, throughout the liver, surrounding the heart, and even behind the eye.
Obesity creates stress on joints, which in turn predisposes them to injury, arthritis, and pain. Just as it does in people, excessive fat increases a dog's predilection to diabetes. The risk of cancer and liver disease is also higher in fat dogs. Some dogs become so obese that they aren't able to breathe because fat crowds out their lungs.
In 2006, researchers revealed the serious consequences of canine obesity in the Journal of the American Veterinary Medical Association. The study followed forty-eight Labrador Retriever puppies over 15 years. As pups, they were assigned to one of two groups. In the first group, the pups were allowed to eat all they wanted for their entire lives. The other group received 25 percent less food. Imagine how the groups looked – half the Labs were rotund; the other half lean.
Though there were many differences recorded between the two groups, two findings were profound. First, the incidence of orthopedic disease. For instance, hip dysplasia appeared on radiographs of the obese dogs at just six years of age. In their lean counterparts, it took a full 12 years to show up. Based on these findings, there is no doubt that you can minimize arthritic changes associated with hip dysplasia by keeping your dog lean.
Second, while the fat dogs lived, on average, 11.2 years, the thin dogs lived to 13.2 years. This study proves that you can increase your dog's longevity by keeping him in optimal condition.
Keep your dog trim. He will thank you for it, for a long time.
Dr. Louise Janes D.V.M. & Dr. Jeff Grognet D.V.M.



Mid-Isle Veterinary Hospital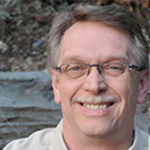 5-161 Fern Road West
Qualicum Beach, BC
Tel (250) 752-8969
See all articles by Dr. Louise Janes D.V.M. & Dr. Jeff Grognet D.V.M.