The other day I was shocked out of my reverie as I walked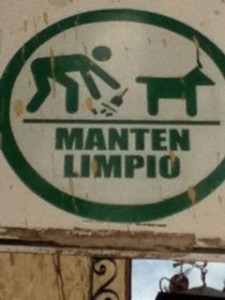 to my teaching job. I missed it by inches. A tidy steaming pile left by a street dog. This is not an uncommon sight on San Miguel streets in the morning, until the Senoras can get out to clean up their part of the sidewalk. So it was an irritation avoided. Still, it made me think about my next blog instalment. "Hmm," I mused, "Perhaps I should just describe my walk to work". Because, feral dogs and all, the streets of San Miguel are fascinating. They are clean too. The town takes great pride in all its services, and that includes street cleaners in orange jump suits with brooms and bags, sweeping up after every municipal event.
I step out my door onto a seriously cobbled neighbourhood street. Picking along it without twisting an ankle requires full concentration. Most people who have been here any length of time can report at least one tumble.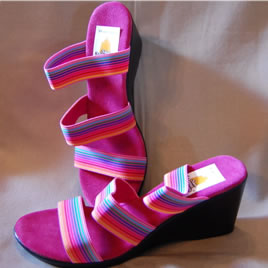 Tough walking on cobbles is such an issue in fact that there is even a special shoe sold here, called "the San Miguel Shoe" . It is designed for the San Miguel reality. The whole line of these shoes have construction boot quality rubber soles combined with colour and pizzazz in the uppers. Most sales of these shoes are to visitors who arrive in flimsy sandals and soon find themselves nursing bruised and aching feet.
The roads in the centre of town, the centro historico, have been repaved. The cobbles are replaced by slate, which is level and smooth, and far easier to navigate. Some people refuse to live in areas that still have cobbles. Personally, I like the feel of the Mexican neighbourhoods before they have been gentrified. I like kids running around and the sound of roosters and the door to door tortilla seller and the "buenas dias" from the very friendly neighbours. Cobbles and all.
To get to the historic center, I have to cross what folks in San Miguel regard as "a busy street". There are no stop lights anywhere in town, and no street markings either. Pedestrians rule. Stepping off the curb, you only need to catch the eye of the driver and flick a finger. The driver answers with a flick of his own, and comes to an immediate stop. As you cross, it is polite to smile and do a little wave that means "thanks". You get a wave and smile back most of the time. "No problem, I've got all day", they seem to say.
Across the street, the ambience changes from Mexican neighbourhood to sophisticated colonial city. As a World Heritage Site, this historic centre is protected with many rules, down to the finest detail of what filagree the home owner can use to decorate his windows and doors, what colour paint is acceptable, even what lights can be put over the door. All of the new security street cameras in the area had to be taken down because they were not mounted on historically correct poles! This attention to detail makes for a unique and pleasant streetscape.
The buildings are not painted in the pastel palette of the nearby city of Guanejuato. Here, the favoured colours are muted reds, rusts, browns and yellows that were common two hundred years ago in this part of the world. These tones are set off by the brilliance of bougainvillaea tumbling all around over every stone wall. Behind the doors of San Miguel are delightful gardens and courtyards with fountains, patio furniture and signs of extended family life. I take great delight in getting glimpses of these other worlds. Whenever I can, I enter in for a closer look.
I walk along the shady part of the street now because it's getting hot in the middle of the day, and I admire the impossibly blue sky. It's only a few blocks along Calle Hidalgo and I spill into the central plaza, full of action at any time of the day or night. I particularly enjoy the mariachi bands, the musicians in tight silver studded costumes, ready to play at your dinner table for a few pesos a song. Or the eight foot tall puppets of beautiful maidens, with young men inside twirling around so the puppets also dance, their arms and braids swinging. At night, the plaza also fills with musicians dressed in renaissance garb with ribbons and cloaks and velvet Tudor hats set off with plumes, playing instruments of the same era like lutes and lyres. They compete with the bells of the cathedral, which bong every quarter hour and echo the bells of other churches doing the same thing, all over town. When visitors are asked what stands out in their experience of San Miguel, they often mention the backdrop of bells to mark the passage of the day. I love them too.
All of this has helped to make San Miguel this year's winner in a large travel magazine's annual poll of its readers, "the best city in the world".
I pass all this activity without pausing long because I'm headed up the hill to my class of adult English learners. The school is next door to the bull ring. We meet three times a week. By design, I have filled about half my time here in San Miguel with volunteer work as a teacher. The rest of the time, I am enjoying being part of the community of artists, writers and poets that make this place so lively. I'm steeped in a culture of creativity, and I love the daily choices. "Will it be an art opening tonight, or a play or live music?"
One of the dangers of San Miguel is becoming over extended with all the possibilities. Mexican's say, "you gringos, you come here to relax and then you run around like crazy people!"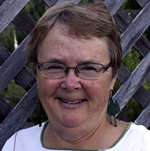 Janet Dunnet
Email Janet
See all articles by Janet Dunnett