House for sale on Gabriola is only part of the picture.  Honestly, I'm still surprised with comments like, "I never knew"; "Wow, what a place and you have it all here on your island, Gabriola"; "We sailed by, but hadn't stopped in until today.  Looking to rest our sea-legs, and find a home on Gabriola". 
Just a few exclamations of what I hear every day.  And so, I think it's about time I entice you my island paradise.  About now you would have recognized that I am a full-time resident on Gabriola, love it here!  I'm also a REALTOR® full-time.  A perfect match!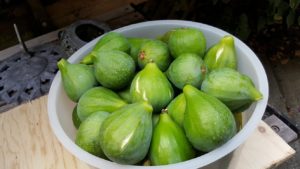 I'll share with you all we do have; and what we don't have.  Let me start with the short list of don't haves:  big box stores, drive thrus, franchise coffee chains, big industry like cement factories, car lots.  Nadda none of them.  Actually, not allowed, so this is great!  I can speak to this anytime you'd like.  We don't miss them, honestly, and it's a short ride to Nanaimo on the MV Quinsam if the need arises.
What we do have other than homes for sale Gabriola; we have all and most everything you'll need to be completely satisfied here.  A life choice decision it was for me, and what I found was a safe haven, a supportive community, and a sustainable and seriously intelligent entity unlike anywhere else I had lived.  Gabriola is the perfect mix of easy, rural living with a city flare within the Village.  Dark, quiet nights so good for rejuvenation.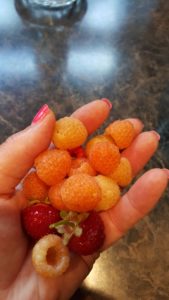 Here's what I've done over the past month, and maybe you can imagine yourself doing the same, or expanding into many other forms of 'being'.
Our Gabriola Lions Club hosted the 21st annual Concert on the Green with about 1,600 in attendance, and all monies raised go right back into our Gabriola for request for funding, help, labour of love.  Golf is a constant and our public golf course really is a piece of beauty overlooking Hogan Lake.  Sometimes the swans fly in for a visit!  Farmer's markets each Saturday and Sunday, it's the place to hobnob and pick up the freshest of produce, salad rolls, bread and sweets, and the stalls do multiply.  The Community Hall hosted its 62nd annual Salmon BBQ.  A big event with musicians, silent auction, visitors and locals, tucking into salmon, potato salad and picnic delectables.
Touring Gabriola in your car, bicycle, walking or take the bus!  Yes, we have our own public bus transportation system called GERTIE.  Routes are published.  Just wave down the bus driven by our friendly drivers, the cost per ride is very inexpensive and social chatter makes up the rest of this experience to your destination.  The Museum offers tours on Sundays hosted by guides who've lived here for generations.  I did one of these and though I've lived here for 15 years, I thought I knew it all.  I was completely surprised to find out that I hardly knew anything at all.  A must do!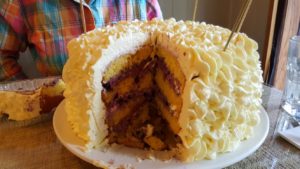 Last Saturday night, I could have gone to the Skol Pub or any one of our seven or so restaurants for a lovely dinner, view, conversation, and been completely satisfied, but instead I had a ticket for Quasar Saxophone Quartet.  A group from Montreal and what an experience!  Over the top!  Cost was $15/ticket.  The calibre we are so fortunate to have preform here are due to the many talented, professional aficionados of music, theatre, art forms of all kinds. 
Tonight at The Roxy, more like a culture club on Gabriola, Brisa del Palmar from Cuba will keep us up and dancing the night away.  Lots of parking in front.  Latin rhythms will stay with me for days to come.
And, that's not all.  But enough for now to wet your whistle.
The rest of the time I'm your Gabriola Island REALTOR®, happy to show you how it is we all love it here, Real Estate on Gabriola.  Until next time, savour what our gulf island can bring to you, and maybe you'll fall in love.

Carol Martin
Royal LePage Nanaimo Realty Gabriola
250-247-9333
Email Carol
Website
See all articles by Carol Martin