You've worked hard to make your business a success. There may have been times when you gambled on a business strategy and won – but, for the most part, you stuck to the meticulous business plan that has been your blueprint for growth and achievement. Now, it's time for a new plan. What would happen to your business if you were taken away from it, even temporarily? Would it survive? If you're like most small business owners, the odds are that your years of careful nurturing and building could come tumbling down without your energetic hands on the reins – because you are your business. You're a professional – a dentist, for example – and you get hit with a sudden, extended illness. Your entire practice will stop – but salaries, operating costs and other fixed expenses won't. How will you pay them until you're back in the game?
You're not only the owner of your small business; you're also the primary salesperson, accountant and everything else – and you're in a car accident that leaves you injured and unable to work for months. Your entire business will stop – but the bills won't and the income that supported your family will temporarily disappear. Do you have a contingency plan in place?
There's no need to gamble with your future financial health when you can take some essential steps right now to protect what you've built. It's called business continuation planning and it's the process of identifying issues that could put your business at risk, and adopting strategies to help mitigate or eliminate those risks. Protect your most important asset – yourself.
As a business owner, you understand the need to protect against risks to your capital assets – that's why you have fire, theft and other forms of insurance. But one of the major, yet often overlooked risks faced by nearly every business, is the temporary loss of vital human capital – a business owner – due to a disability as the result of an accident or an extended illness, perhaps even a life-threatening critical illness.
The risk is more likely than you think:
90 per cent of Canadians have at least one risk factor for heart disease or stroke (Risks include smoking, alcohol, physical inactivity, obesity, high blood pressure, high blood cholesterol, diabetes. Tracking Heart Disease and Stroke. Heart and Stroke Foundation. Released June 2009)

The disability rate increases steadily with age beginning around age 25 – adults aged 45 to 54 have a disability rate of 15.1 per cent (Statistics Canada, Participation and Activity Limitation Survey, 2006)

On average, 500 Canadians will be diagnosed with cancer everyday (General cancer statistics at a glance, Canadian Cancer Society, May 8, 2012)
But with the right business continuation plan, you'll protect your business and your income by:
Supporting continued business performance, profitability and productivity,

Assuring that business debts can be serviced,

Retaining employees who will continue to view the business as viable,

Having the resources to fund recruitment,

Maintaining good supplier relationships, and

Preserving your customer/client base.
Insuring effective risk management
The risks posed by the temporary loss of a primary business owner can be economically managed with critical illness and disability insurance, the cornerstones of an effective business continuation plan.
Disability insurance allows an owner to fund the payment of ongoing essential office expenses such as salaries of employees, rent, utilities, and property taxes (office overhead expense disability insurance) and replacement of personal income to pay family expenses during the period of the disability with tax-free dollars (personal disability insurance).
Critical illness insurance pays a one-time tax-free lump sum to help cover losses created by the owner's absence. When the insured person is diagnosed with a critical illness or condition as defined in the policy, the benefit is paid – and how it is used is totally up to the recipient business. It can be a vital injection of cash to pay recurring business expenses or to make payments on loans or to suppliers.
The other keys to continuation
Personal protection is key to every business continuation plan – here are some other plan elements to consider:
Key person life insurance ensures there will be a timely injection of tax-free capital should your business suffer the loss of a top producer or other essential employee.

Buy-sell life insurance can fund your purchase of a deceased partner's or shareholder's financial interest in the business.

Disability and/or critical illness buy-out insurance provides a lump sum tax-free payment to fund your purchase of a disabled partner's or shareholder's financial interest in the business.

Potential creditor protection by use of personally owned segregated investment funds.
You have spent a lot of time developing and implementing your successful business plan. It wasn't easy and it continues to evolve as your business grows and prospers. Your business continuation plan demands the same attention to detail to be sure your goals and needs are matched to the right plan for your situation. Protect what you've built– it's vital to your continued success, and if I can be of assistance, I would be happy to help.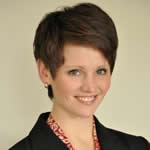 Christina Gilbert, Certified Financial Planner®
Investors Group Financial Services Inc.
101 – 4400 Chatterton way, Victoria BC V8X 5J2
Phone (250) 727-9191 ext.501, Fax (250) 727-3222
Email Christina
Facebook
LinkedIn
See all articles by Christina Gilbert