Involvement in sports, both as an athlete and as a coach, has taught me many life lessons.
In my younger days as a basketball player, the game continued even when I made a mistake! If I wanted to stay in the game, I had to learn to refocus on the game, not to dwell on or even react to the mistake. This "playing through" my mistake kept me "IN" the game.
It was after the game had been played that I took responsibility for the mistake, often replaying the highlight reel to learn where I went wrong, with the intention of not making the same mistake in the next game.
Today, my participation in sports is as a fan – especially of hockey (our Canucks) and football (our Lions). I immediately recognize when one of the players has taken himself out of the game by reacting to a mistake he or a team mate has made. I also recognize when a player has played through his mistake as was the case when Travis Lulay, our Lion's quarterback, threw an interception and was the first one down the field to tackle the player who intercepted his pass.
That play, two years ago against the Edmonton Eskimos, became the rallying call of the 2011 Lions. To a man, the Lions played through their mistakes for the remainder of the 2011 season. They went from a team with six straight losses to winning the Grey Cup at BC Place.
Unhappily, in this 2013 season I do not see that same commitment. Over the past few games, I've seen players reacting to mistakes and allowing the game to pass them by.
Sports is a microcosm of daily life – we all make mistakes and we all, hopefully, learn from our mistakes. Playing through a mistake is the start of the learning process. To recognize and focus on the mistake in the calm of retrospection will allow us to plan for a different action in a similar circumstance.
Life's activities (in my case especially sports) provide us with endless learning opportunities. Do you have any lessons you have learned that you would like to share?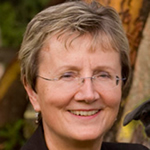 Louisa Zerbe
Financial Advisor Edward Jones
Phone: 250-752-1690; Toll Free: 888-752-1690
Fax: 866-708-3240
Email Louisa
Visit Louisa's web page
See all articles by Louisa Zerbe