Once you discover the beauty of river cruising, you won't want to travel any other way.
As a cruise and travel consultant with Expedia CruiseShipCenters, I can say that river cruising is the fastest growing niche in travel. A river cruise is for those travelers who seek a small ship experience that is leisurely and casual, but with an all-inclusive price and service. This includes everything from internet onboard, to beer and wine with lunch and dinner, and escorted daily shore excursions. These intimate ships sail straight into the heart of big cities as well as small towns, docking mere steps away from sites you've dreamed of seeing, including UNESCO World Heritage sites.
Being on a river cruise means your promixity to the shore brings stunning castles, ancient temples and charming villages all within view of the ship regardless of where you are … in the dining room, waking to a new day and looking out your stateroom window or relaxing in the lounge as the ship meanders along the river.
I discovered river cruising first-hand when I sailed recently with AMA Waterways from Basel to Amsterdam on an itinerary aptly named "Castles along the Rhine". Four countries in seven days – Switzerland, France, Germany and the Netherlands. From the moment I unpacked, I had a front row view of the fairytale beauty and romantic spirit of the Rhine, the gateway to the Black Forest of Germany!
We experienced cities such as Colmar, Strasbourg, Speyer, Rudesheim and Cologne, all revealing historic treasures of art and architecture.  We visited the Wolfberger winery in the Alsace wine district and walked in awe through one of the most important Gothic cathedrals of Europe, located in Cologne.
Who can visit Rudesheim without sampling their famous Rudesheim coffee, visiting Seigfried's Mechanical Museum or walking the famous Drosselgasse, brimming with wine taverns and shops. I was spellbound. Not only did I feel relaxed, but I was impressed that there were no long lines of people when it came time to embark or disembark.
Everything was as peaceful as the waters themselves. I got used to my complimentary latte every morning and the bottled water I reached for each morning in my stateroom before going off on my next adventure for the day!  I made new friends, and delighted at the variety of entertainment each evening.  Each day was better than the next and my one week was far too short, but I can say that it was a wonderful introduction to the world of river cruising!
Regardless of the itinerary, the opportunity to visit some of the world's most spectacular destinations will enrich your life for years to come. Let me help you write your own river cruise story … where will it begin?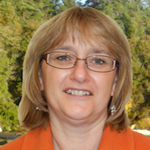 Phyllis Sadler
Cruise and Travel Consultant
Expedia CruiseShipCenters, Sidney
BC REG 2550-6
250.656.5441
Visit Phyllis' website
See all articles by Phyllis Sadler