How ready are you?
Almost one-quarter of Canadians are not saving enough for retirement. Are you? A popular topic in the media these days is that of Canadians' financial readiness for retirement. With ample evidence suggesting that many individuals are not saving enough to fund the retirement they desire, and with Canadians living longer than ever before, having a financial plan for your retirement has never been more important.
But when it comes to getting prepared for retirement, you may be surprised to learn that one of the most important steps you can take to improve your chance of success is that of working with a financial advisor. Financial advice can improve retirement readiness. A new study released by the Conference Board of Canada, entitled Boosting Retirement Readiness and the Economy Through Financial Advice, found that investors who work with a financial advisor have a higher savings rate on average than those who do not.
For example, let's say you have been receiving financial advice from your current advisor for 15 years and have been following through on that guidance. By doing so, the study says your household assets could be almost two times higher than in a household without a financial advisor.
The reason for that difference is even more interesting. What is it about working with an advisor that gets you set up for a successful retirement? The study highlights the value financial advisors add by encouraging more disciplined saving and investment behaviour.
Even with best intentions, it can be challenging (or downright impossible) to stay disciplined enough to try and achieve investment success on your own, especially when you are not following a well-designed financial plan. The retirement planning you do with your advisor, and the financial goals you work to achieve, will be paramount to your success. This recent research states that while setting those goals is vital, it is the financial advisor's ability to create the discipline for you to save and achieve those goals that really brings their value to light. The study also found that the longer you work with a financial advisor, the better. The longer you receive financial advice, the more assets you will accumulate and the closer you will be to achieving your financial goals.
This is a great time of year to revisit your financial plan. Registered Retirement Savings Plans are a key component of many financial plans, and given that the deadline to contribute to these registered plans is March 2 (to be used in your 2014 income tax filing), there is no better time to talk to your advisor about your retirement readiness. To alleviate any retirement readiness concerns you may have, you should review your financial plan and make sure you can comfortably say, "Yes, I am saving enough for retirement." And, if I can be of assistance, I would be happy to help.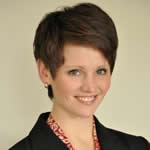 Christina Gilbert
Investors Group Financial Services Inc.
101 – 4400 Chatterton way, Victoria BC V8X 5J2
Phone (250) 727-9191 ext.501
Fax (250) 727-3222
Email Christina
See all articles by Christina Gilbert