Hello all,time is running out before significant life insurance tax changes effective January 1, 2017. Clients who already have life insurance policies will want to ensure they keep their current status; changes that could impact grandfathering need to be done before January 1, 2017 or that protection could be lost. Here are a few items for both existing and new clients to consider:
-If you are thinking of getting life insurance, the cost of insurance will be cheaper now than in January 2017
-if you plan to convert from term to permanent insurance in the future, consider doing it now so you can have access to the pre 2017 rules.
-If you are interested in increasing insurance coverage, or have multiple lives insurance under a permanent policy, implement changes before 2017
-If you are considering increasing coverage by adding a term benefit, ensure you do this in 2016 – this will keep the entire policy in grandfathered status.
-Business owners should increase coverage to account for increased business values and key person protection.
It is a perfect time to schedule an appointment to review your current policies and complete a needs analysis.
If you would like your own copy of our insurance review check list please call or email.
Please contact me if you have any questions or with a topic you would like addressed in a future article.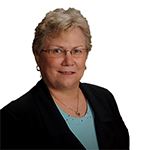 Carol Plaisier, CFP®, FMA, AMP | Investment and Insurance Advisor
HollisWealth | a division of Scotia Capital Inc. |  HollisWealth Insurance Agency Ltd.
174 Morison Ave., P.O. Box 1391, Parksville, BC  V9P 2H3
T 250.248.2399   F 250.248.2998
carol.plaisier@holliswealth.com          www.carolplaisier.com
This article was prepared solely by Carol Plaisier who is a registered representative of HollisWealth® (a division of
Scotia Capital Inc., a member of the Canadian Investor Protection Fund and the Investment Industry Regulatory
Organization of Canada). Brokerage services provided by HollisWealth are provided through Scotia Capital Inc.
Insurance products provided by HollisWealth Insurance Agency Ltd. The views and opinions, including any
recommendations, expressed in this article are those of Carol Plaisier alone and not those of HollisWealth.®Registered Trademark of The Bank of Nova Scotia, used under license.
See all articles by Carol Plaisier