Should I? Should I? Why not? I did!  And here are a few pointers about buying on Gabriola, single or not.
I'll admit I was green about the edges; completely taken with Gabriola; totally unaware of country-life in a rural community, much less an island. I won't go into the cushioned, city-girl lifestyle, 24/7, but you get my drift. And yet, I knew this was for me, moving from the city to the country. Couldn't be all that different, I mused to myself. Just a bit more 'hands-on'.
What does it mean to be a steward of your own land? It sounded more ethereal than down to earth or real. And yet again, the passion I feel about knowing my own home and my own property so intimately has provided a sense of pride I cannot fully describe. My excitement overflows even more so when newcomers looking for property on Gabriola for a recreational home or eventually their full-time residence, get to listen to me expound, "You'll be the steward of your own property – what a privilege this is!"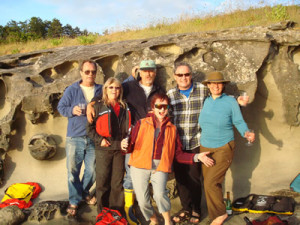 Most if not all women – single or not – shine with confidence. They've done their investigations, sent out their inquiries, and know what they want in the way of a home on Gabriola. It's always a pleasure for me to see that they are nowhere near the greenhorn that I was 12 years ago when embarking on a lifestyle change. Exuding confidence, having already educated and empowered themselves, women have generally already talked to their financial institution and know what can be afforded and at what cost to them if a mortgage is involved. I leave this to the pros. Buying a home will be one of the biggest purchases in a woman's life. Never stretch yourself too thinly.
My expertise is showcasing Gabriola with an initial meeting and tour. I leave them with a video of Gabriola where I literally fall in love again every time I see it. This is where I live!
Being a single female, there's a lot to consider, so here's a list to get the conversation going.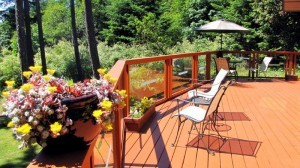 Safety
Yes, we have an RCMP detachment on Gabriola. Is there crime? Very little, and yes we do have a jail. Our police are chosen for their community involvement.
Long-term Purchase
Are you prepared for the long-term if the market stays flat for awhile, or even drops? There are no guarantees that the market will swing upwards and that you'll make a nice figure in a sale. Resale value could be more attached to how you maintain your home. Your financial health and welfare are probably more about being smart with spending and saving. Here's where your resilience kicks in. Can you hunker down knowing you've make the best decision to buy?
Savvy Budget
Your wish list has been trimmed up; the castle or mansion really was out of the question anyway. I live in a little rancher. It wasn't pretty at first and needed work here and there, but my little house had good bones and I knew I could love her. Now, 12 years later, I have my castle plus she's easy to maintain at little cost now that the projects are out of the way. What a delight!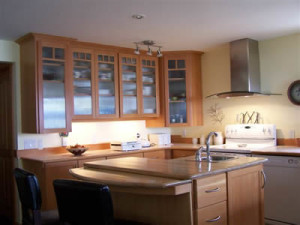 Property Upkeep
Supposing you find that perfect location overlooking the waterfront … what you've always wanted. Just needs a little sprucing up here and there, you say. If you're handy or game at wielding a screwdriver and hammer, then good on you! But if not, no worries – we have a number of contractors, tradespeople and non-tradesmen who can do the trick. Just ask me. I can steer you in the right direction with a few choices of who to call. Love to garden? Great! Don't like cutting your grass? That's OK – ask me again. I can put you in touch.
Your life could change
A bit of future planning should be in the mix and worthy of your consideration. Have you always wanted a hound? Or maybe visiting family or a new partner is in the wings. A bit of extra room, be it a studio, guest house or an extra sleeping room would be something to be aware of. I'm revamping part of my house to accommodate an extra bedroom. For me, it's doable within my budget too!
Perfect in every way
It's not just the house and the fab location you've always dreamed of. It's the neighbourhood, the zoning, bylaws, trends and controversies affecting our local Gabriola community. You'll feel more comfortable when you're informed, and I can help with that too.
Finance of Closing Costs
A general rule of thumb is that there will be extras you might not have thought about. These include the lawyer or a notary, property transfer tax, title insurance, house insurance, moving costs, and the pre-closing costs of inspections. House inspections are a must. Then, the septic inspection. Another, "must do". There are others and these can be very dependent on the actual property itself and what makes sense for the particular situation.
Negotiate
My favourite of all …  I'll work for you because real estate is what I love to do. However, be prepared to walk away if the value isn't there. How to separate emotion from a good purchase could be a hard one to digest. I'm here to listen and again give you the pros and cons to help you with your decision.
Single or otherwise, buying a home is about being educated. I wish I'd known that back when I didn't.

Carol Martin, Personal Real Estate Corporation
Royal LePage Nanaimo Realty Gabriola
250-247-9333
Email Carol
Website
See all articles by Carol Martin