Did you know that people size you up in three seconds? How you hold yourself, what you wear and even your jewellery has a huge impact on how you are perceived by the world.
We want that first impression to be jaw-dropping. That is why only the most extraordinary fashions by the best designers grace our racks. And only the finest jewellery pieces sparkle in our boutique. Stun the crowd with eye-catching designs crafted by top notch artisans. They are all true masters of their craft, infusing the best materials and workmanship into their unique and elegant jewellery designs.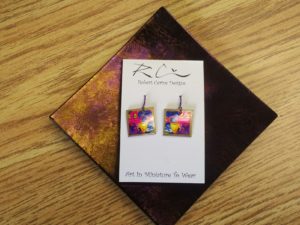 Robert Cerins creates mini-masterpieces: "Every 'hand painted' piece of art is unique all the way through. Each earring stands on its own as an original art piece no matter what size." Robert uses quality materials that are environmentally-friendly and hypoallergenic. "My conscious attention to what I am creating, with loving mindfulness meditation, puts them over the top for me." And his customers too.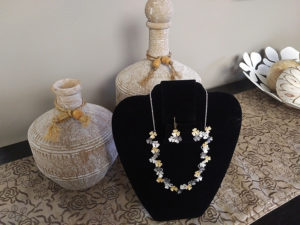 "The look and feel of my jewelry is unique" reflects Miki Namiki, creator of 'Miki Namiki Designs.' "It is very light weight and beautifully laser cut with motifs from traditional Japanese designs and nature." Her premium-quality jewellery is made of brass with real 18k gold and silver plating, with stainless steel wire and earrings posts, and no nickel or lead. Her art is a conversation starter, "simple, elegant and high-end, without over statement."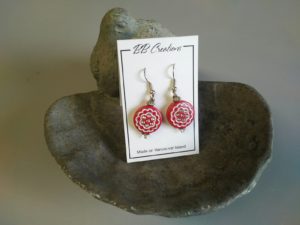 Betti Hindman of BB Creations started designing her own jewellery over ten years ago, designing mainly earrings: "Ever since I started, they have been a hit, and there are people who 'collect' them." She creates a one-of-a-kind look using glass, shells, and gemstones with high quality core materials. Betti explains the "wow" factor of her art: "You can tell these earrings have a style all of their own and they go with the fashion, colour and style of any season."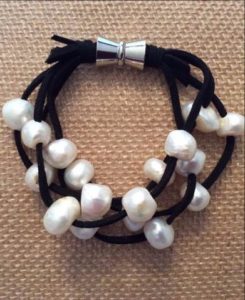 Nancy Sutton's jewellery can be summed up in three words: pearls with attitude. Her 'Wanted Jewellery' creations are not the bland white pearl strings grandma wore, but hang in sensuous cascades of brilliant gold, black, indigo blue, white, and chocolate. Exquisite craftsmanship defines each piece: "My jewellery is all about beautiful organic shaped pearls combined with leather, suede, crystal and stone. The lustre of pearls reflects light on whomever wears it."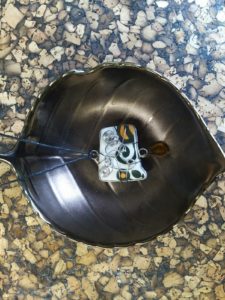 Genevieve Pietrzykowski's fine artistry helps to soften our footprint on this planet. Her innovative designs are crafted from recycled materials on Island beaches, such as broken glass and dishes. "I construct the pieces with stainless steel wire, ceramic, and glass. I consider each piece to be a miniature work of art. Custom work can be done if a customer wants to wear a reminder of a Family Heirloom." They are meant to be the centre of attention.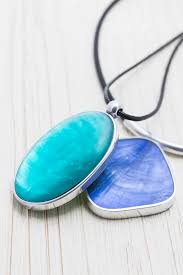 With its dynamic combination of innovation and classic design, MERX is a leading manufacturer of fine jewellery. They seek out the best jewellery lines from around the world, as well as designing their own. Integrity and purity of their products is paramount. Always staying one step ahead of the latest trends, "with MERX, there is always something new." MERX offers "exquisitely handcrafted jewellery in the finest materials at competitive prices."
Make waves with our jewellery. Break some hearts. Only the best will do for you.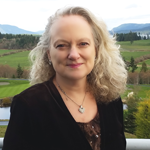 Patryka Designs
315-2720 Mill Bay Road,
Mill Bay Centre,
Mill Bay, BC.
250-743-3531.       http://www.patrykadesigns.com/
See all articles by Patty Jeffs