The food we eat has a profound effect on our health. A diet low in proper nutrition and high in fats and sugars can lead to many chronic health problems and illnesses such as diabetes, obesity, and heart disease. As we age, the risk becomes progressively worse. Many researchers believe that diet is a major factor in the etiology of Alzheimer's disease. Considering the illness' devastating toll on patients, families and communities, any possible contributing factor is well worth investigating.
Finland, United States, and Canada have the highest Alzheimer's / Dementia death rate per 100,000 in the world, per the "World Health Rankings" by www.worldlifeexpectancy.com. At the lowest end of the spectrum are poor developing nations such as Singapore, Cambodia, and Myanmar (Burma). Of course, in countries where the life expectancy is low, rates of Alzheimer's will also be diminished. However, it is interesting to speculate that diet could be an influential agent, since richer countries have many more diet options, including harmful processed food full of white sugar, complex carbohydrates, and man-made fats.
"Are sugary foods wrecking our brains?" queries Tom Philpott, a correspondent for "Mother Jones", an American non-profit news organization. He refers to an "emerging body of research linking Alzheimer's disease to insulin resistance—which is in turn linked to excess sweetener consumption." He quotes a study in the magazine, "The New Scientist", which "teases out the connections."
First, Philpott describes the function of insulin in our bodies, referring to the New Scientist article: "Scientists have known for a while that insulin regulates blood sugar, giving the cue for muscles, liver and fat cells to extract sugar from the blood and either use it for energy or store it as fat." 'Insulin resistance' is the term used when these organs stop responding to insulin and cease taking in glucose. This condition, that has been linked to excessive consumption of processed sugars, causes the pancreas to produce excess insulin even as high levels of glucose are already building up in the blood.
In their fascinating detective work, the researchers in the study discover that insulin "also regulates neurotransmitters, like acetylcholine, which are crucial for memory and learning. So, when people develop insulin resistance, New Scientist reports, insulin spikes begin to overwhelm the brain, which can't constantly be on high alert. The brain may then begin to turn down its insulin signalling, impairing your ability to think and form memories before leading to permanent neural damage – and eventually, Alzheimer's."
Other research quoted by Philpott, "ties brain dysfunction directly to excess sugar consumption." He also discusses the adverse effects of "cheap added fats that may also trigger insulin problems and brain dysfunction", referring to another study where rats fed a high-fat diet for a year lost their ability to regulate insulin, developed diabetes, and showed signs of brain deterioration.
A growing body of research postulates an association between our standard high-fat and sugar, overly processed, low nutrient Western diet and the development of Alzheimer's. Even without any cause-and-effect proof of a diet connection in Alzheimer's, it is still certainly "food" for thought.
Sources:
http://www.worldlifeexpectancy.com/cause-of-death/alzheimers-dementia/by-country
http://www.motherjones.com/tom-philpott/2012/09/sugar-alzheimers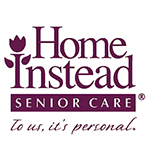 Home Instead Senior Care
222-1595 McKenzie Avenue
Victoria, BC
250-382-6565 www.homeinstead.ca/victoriabc
See all articles by Peggy Hancyk