For those of you seeking an exotic adventure on the high seas – something truly "out of the ordinary", I'd like to share my dream with you: the turquoise seas of Polynesia where the hospitality is not only exceptional, but warm and genuine.  I'm talking about Fiji, Tonga, the Cook and Society Islands.
I'm gradually working my way around the globe and this year's trips are already planned, but Polynesia is definately on my personal bucket list! Some may choose to fly to Papeete, Tahiti and experience all that the South Pacific has to offer on their own, while others can do what I intend to do and be a guest of Paul Gaugin Cruises.
What is distinctive about these small ships is that I can expect to be one of about 320 guests and, with a staff of 217, experience one of the highest crew-to-guest ratios at sea. This vacation for me will mean relaxing while my floating resort takes me to Bora Bora, Moorea or Raratonga in the Cook Islands. Who has heard of Nuku Hiva or Fatu Hiva in the Marquesas? I would certainly like to say I've been there AND that I've sailed on one of the "Top 20 Small Cruise Ships".  The reason for this award I'm told, is their standard of excellence.
All-inclusive fares certainly appeal to me … the bottled water in my stateroom, the beer and soft drinks during the day and also the wine or cocktails at dinner! And oh my goodness … I'm looking forward to the fine dining, courtesy of world-renowned chefs. Who wouldn't want to enjoy a delicious meal amidst warm ocean breezes and expansive views? No large buffets or long lineups for me. Casual and relaxing is what I'm looking forward to.
Each itinerary includes private white-sand beaches where I can look forward to a fabulous barbecue feast after a day of sightseeing or enjoying the warm waters of the hidden lagoons that are described as turquose blue. I'm told there are also all kinds of historical gems to explore!
I love knowing that these ports are inaccesible to larger craft and that these ships are specifically designed to navigate through the 118 islands that make up French Polynesia. Sounds like a perfect voyage to me!
I can choose from all kinds of complimentary watersports if I so choose, capturing the moments on camera to enjoy in the days to come.  Or I can simply enjoy relaxing with a book if that appeals to me. At night, Polynesian entertainers will give me more of the colorful cultural experience I'm anticipating.
Yes, exotic is truly the word to describe this destination. And luxury is what I expect to experience as a guest of Paul Gauguin .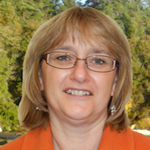 Phyllis Sadler
Cruise and Travel Consultant
Expedia CruiseShipCenters, Sidney
BC REG 2550-6
250-656-5441
Visit Phyllis' website
See all articles by Phyllis Sadler