Through August I already sensed the changing season – a slight crispness in the air both morning and evening, leaves changing colour and the squirrels much more active in our hazelnut grove.
I love the changes the seasons bring each year in our neck of the woods, especially the coming of autumn because it harkens me back to my coaching days at the University of Lethbridge.
During my tenure as Head Coach for the university women's basketball team, there was so much energy, enthusiasm and anticipation through the last part of summer and into the fall as we waited for the start of "our" season.
Today, as an "investment" coach, I help people prepare, plan and then navigate through their retirement years. And still, the coming of fall holds the same excitement for me because there is, as always, so much happening in the world of sports.
We've got the CFL winding down towards the Grey Cup in the fall; baseball is gearing up for their playoffs; the NFL is into their season; and basketball as well as our quintessential Canadian sport of hockey is getting ready to start.
Or is it?
Over the last two months, I have struggled trying to make sense out of this NHL lock-out. I have difficulty putting this into perspective given the global financial difficulties facing us. What we are witnessing with this lock-out are the millionaires (players and owners) squabbling amongst themselves over the sharing of profits that are worth millions, if not billions, of dollars. We should all be so lucky to have this problem.
I do not know the details of the lock-out, nor am interested in learning them from either the players' or owners' perspectives. What I am interested in is the almost fanatical love I have for the sport of hockey. I want to revel in being a fan whilst enjoying every facet of every game, whether watching it live or on television.
If the season doesn't start soon, perhaps all hockey fans should organize their own protest!  Players and owners have started to react to the lock-out by offering their comments on Twitter. Fans can respond to these player and owner tweets, demand a refund for their season tickets and threaten to boycott the first few home games.
Hmmm…perhaps the best idea and the best response to this hockey lock-out is to start that regular personal workout routine I have been telling myself I should be getting back to….engage in an activity rather than observe an activity.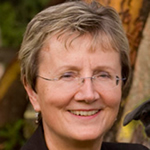 Louisa Zerbe
Financial Advisor Edward Jones
Visit Louisa's web page
See all articles by Louisa Zerbe