Making the most of your summer items
If you're like me, you probably have a few of those favourite summer clothing pieces that you're absolutely heartbroken to pack up at the end of the season. Especially with clearance sales, which let you snap up some last-minute summer bargains, it can be hard to let go of all those "out of season" clothes. Well, don't lose hope yet! Just because the cold weather is rolling in doesn't mean it's quite time to give up on your favourite warm-weather clothes.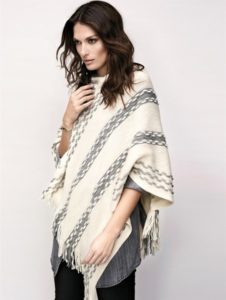 Many of the things you were about to bundle up and put in the back of your closet until next year can actually serve double duty well past their own season. Fall transitional wear is all about smart layering and combining lighter clothes with heavier to adjust to the changing weather. Of course, one simple and obvious way to do this is to simply add some tights, knee-high boots, and a cozy cardigan to your dress ensemble.
A more mature twist on that idea is pairing some simple shorts with opaque black stockings and a pair of short booties; blazer optional but highly encouraged. But what about that cute little camisole that you only just bought and can't bring yourself to forget about yet?
Well, luckily, with '90s fashions coming back in vogue, so is the trend of layering delicate camisoles over casual T-shirts. This cool-girl trick can also be applied to slip dresses or even spaghetti-strap jumpsuits. Pair your favourite colourful printed cami with a simple black turtleneck, jeans, and heeled ankle boots or strappy heels for a look that can take you from office meetings to date night with ease.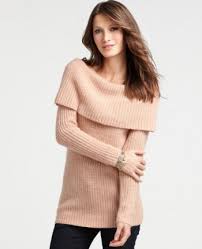 Another key component to transitional dressing is including more summery-looking items with cold weather pieces without having them look out of place. With this aspect, the choice of fabrics makes a huge difference. For example, a pair of sandals with a chunky knitted cardigan wouldn't quite look right. But those same sandals and a long-sleeved shirt with a kimono or similarly light cover over top will give you just as much warmth without the stark difference between the summery-looking sandals and wintery-looking knit.
Another great go-to comfy (but put-together) outfit is a pair of one of the summer's most coveted items, jogger pants, styled with a light knit pullover and a collared shirt underneath. This is an outfit that would work with the right sandal, or a pair of neutral flats.
     Essentially, the most important part of fall dressing is finding balance. It just boils down to having the right combination of cohesive items and fabric weights. Once you get the hang of it, transitional dressing is not at all complicated, and looks altogether effortless. The most important thing to keep in mind is just to have fun with what you're wearing! And, if all else fails, a good scarf can save almost any outfit!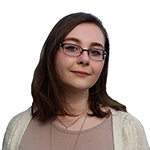 Emma Newton
Patryka Designs
http://www.patrykadesigns.com/
See all articles by Emma Newton