When people have dementia, the short-term memory suffers the most. A person may easily recount an incident that happened thirty years ago, but will not remember what you said a few seconds ago. This is a source of great distress to the affected person and it is very frustrating for caregivers and family members trying to engage with their client or loved one. New research is showing that communication channels can be successfully opened up when the person's ability to remember past events is used to facilitate the process.
People love to talk about the past and reminisce about their experiences, relationships, and adventures in younger days. Jogging the memory of a family member or client with dementia, by asking them about their favourite memories from days gone by, may bring up a torrent of words from someone who usually says very little. By relating past events to present life, a discussion of current events may well follow. For example, "My goodness, I remember that your cousin Tom was a handsome devil! Did he get married? And what is he doing these days?"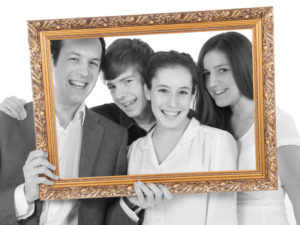 Photographs are excellent conversation starters. A photo of the senior from their childhood may evoke a flood of memories. This is an excellent way to engage the person's mind. The picture provides a tangible focus for the senior and may spur them into talking about the 'good (or not-so-good) old days.' To bring them along in time and engage them in a conversation about the present, show them photographs of themselves at various stages of their life, all the way up until the present.
Many care-givers nowadays are creating 'Memory Boxes' for their loved ones or clients. It can be an enjoyable activity in itself, where the two people can spend time together in creating a colourful decorated box. The next step is to fill it with memorabilia from the past. This could be a daughter's baby bootie, an old wooden spoon that mother loved, a favourite recipe, a cherished piece of jewellery, a trophy or diploma, dad's old fishing tackle, or his pipe. Going through the box together could be a wonderful intimate time, cherishing the past, talking about important times in the person's life and most important – enjoying the present moment with each other.
We now know that certain areas of the brain involved in musical memory and creative expression are miraculously spared in Alzheimer's. Zeroing in on these intact areas of mental ability can be very effective in engaging with and reaching people who may seem lost to us. One effective strategy is inviting them to draw or paint about some experience from their past. This could help to engage the person in the story of their life. Or play one of their favourite songs from younger days. This will open up channels of powerful emotions and feelings and take them back to treasured moments from the past. They may even start singing or clapping their hands. Bringing them joy is the best way to also bring them back into the here and now, with you, in some precious moments together.
Invoking the past can instill joy in the present.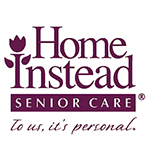 Home Instead Senior Care
222-1595 McKenzie Avenue
Victoria, BC
250-382-6565 www.homeinstead.ca/victoriabc
See all articles by Peggy Hancyk