Good,  bad or ugly the 58th U.S. presidential election is finally over. Donald Trump will be the next President, to the surprise of many observers considering he trailed in most national polls in the weeks leading up to the vote. Riding on his coattails, the Republicans held onto control of both the Senate and the House of Representatives (throughout the campaign most analysts anticipated the Senate swinging back to the Democrats). This sets the stage for a much more aggressive pursuit of Trump's campaign platform positions that would be possible in a divided government. Among other things, the election sweep means a much higher likelihood of significant tax cuts, a boost to defense and energy companies, and a broad sell off – especially of internationally exposed companies – due to policy uncertainty and the risk of a trade war.
What does it all mean for Canada?
Canadians in particular have a lot at stake, given the United States is by far our largest trading partner. Historically, Canadian markets do worse under Republican administrations than they do under Democratic administrations. This should come as no surprise given the significant U.S. market performance preference for Democrats described above, and the high correlation between the U.S. and Canadian markets generally.
Tough path for Trans-Pacific Partnership (TPP)
Trump has called the signed, but not ratified, TPP "a disaster" (he's also said he would either renegotiate or pull out of the World Trade Organization (WTO)). Under the President's Trade Promotion Authority process, or "Fast Track", Congress would be required to give a simple yes or no vote on the 12-country TPP treaty once it is presented. Given Trump's characterization of the deal, don't expect him to present it. There is some talk that Obama could present it to Congress for possible approval in the "lame duck" session before Trump takes office, but that would likely not be received well given Trump's apparent mandate.
In general, less trade is bad for Canadian consumers, and without the TPP, most Canadians will be less well off than they could be if the deal proceeded. In terms of businesses, non-ratification means less shipping, port traffic, logistics and transportation. Some industries, such as food processors and restaurants, could have looked forward to lower cost imported supplies under TPP. Others, such as the seafood sector, have been anxious to see expanded access to foreign markets currently marked by high tariffs. On the other hand, some analysts believe no TPP is possibly good for the Canadian auto sector which could lose some of its protection if the deal is implemented.
NAFTA
In addition to his characterization of TPP as a disaster, Trump has said he wants to tear up or renegotiate the North American Free Trade Agreement (NAFTA). Talk of messing with NAFTA is a serious concern for Canadians as the provisions of the agreement are extensively woven into almost all North American supply chains and trade patterns. Canadian trade with the U.S. has soared compared to our trade with the rest of the world after the deal came into force in 1994.  A recent report from Export Development Canada (EDC) suggested ripping up NAFTA would be equivalent to a 10% across-the-board increase in tariffs. The EDC report estimates Canadian exports would plunge 4.5%, we would see a 4% drop in gross domestic product (GDP), and up to 737,000 jobs in Canada would be lost. But before panicking over the threat to NAFTA, consider the following:
In the 2008 U.S. campaign, both Obama and Clinton said they would renegotiate NAFTA. It never happened.
Congressional approval for ripping up the deal is highly unlikely given the degree to which major beneficiaries of the agreement are to be found in many or most congressional districts.
When Trump criticizes NAFTA, it is usually in the context of railing against flows to and from Mexico, not Canada. Even if the agreement were re-opened, it is not clear to what degree changes with Canada would be pursued.
That being said, the executive powers listed in the previous section can be directed at Canadian targets just as easily as they can at Mexico or China. Furthermore, the more protectionist attitude in the White House may mean more restrictive "buy-America" provisions on U.S. government contracts and purchases limiting the opportunities for Canadian firms to participate.
Keystone XL Pipeline
Trump has said he supports the pipeline project rejected by Obama in 2015, but only if TransCanada gives the U.S. a "big, big chunk of the profits, or even ownership rights." It is not clear if that can be interpreted as actual practical support for the pipeline or not.
Other Canadian winners and losers
Beyond the implications for Keystone XL and companies dependent on NAFTA, there are myriad Canadian firms who do business in the U.S. and may see their opportunities expand or contract commensurate with the outlook for their respective U.S. industry counterparts. With that in mind, we take a broader look below at potential winners and losers by sector under President-elect Trump's policy proposals.
Trump 'Winners'
Energy. Trump supports opening up more areas for drilling, supports TransCanada's Keystone XL pipeline, and has spoken out in favour of coal and reduced energy regulation.
Defense, Homeland Security. Expect increasing intelligence work, more spending on defense, enforcing borders, and focus on fighting ISIS.
Consumer Discretionary. Benefits from increased spending spurred by lower taxes on low and moderate income workers.
Companies with offshore cash. Favourable reform on repatriation taxes.
Banks. Trump is critical of the Fed's easy money policies. Higher rates under a new Fed chairperson would boost bank profitability. Trump also opposes breaking up big banks and has said he would change or repeal Dodd-Frank.
Private health insurers, Medical Device Companies. Trump has pledged to repeal the Affordable Care Act (ACA) and replace it with private plans. Elimination of ACA taxes on devices boosts device makers.
Domestic companies hurt by international competition. Protectionist, anti-trade agenda.
Infrastructure companies. Trump's proposal of massive infrastructure spending (including the building of a wall between the U.S. and Mexico) could be a boon for the construction industry
Trump 'Losers'
U.S. Multinationals. Most U.S. multinationals will be put at a significant disadvantage if future trade deals are scuppered and existing ones undone. Also suffering will be railroads and shipping companies – in particular those leveraged to trade with Mexico and China.
Alternative Energy. Trump opposes wind turbines and doesn't believe in climate change. Look for the Republicans to roll back subsidies and tax breaks for alternative and renewable energy.
Outsourcing companies. They will be hurt by tariffs on goods imported from Mexico, and changes to H1-B visa program.
Housing. Expelling millions of illegal migrants will reduce demand for housing and rental accommodations. Tax reform proposals might curtail tax breaks for housing and raise mortgage rates through housing finance reform.
Pharmaceuticals, Hospitals, Managed Care.
Trump supports legislation to allow price negotiation of Medicare prescription drug costs. Repeal of ACA would hurt hospitals and managed care.
Money transfer companies. Fewer illegal migrants means fewer remittances to Mexico and elsewhere.
Investment Banks. After an initial flurry of volatility, heightened investor uncertainty under a Trump presidency could push investors to the sidelines. Banks with capital markets and investment banking operations would be hurt by lower trading volumes.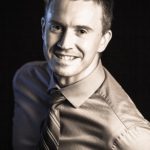 BRIAN DUGARO
Financial Consultant
A well thought-out plan for your financial future is an integral part of building the life you want for yourself and your family. (250) 618-1893   brian.dugaro@investorsgroup.com
See all articles by Brain Dugaro