According to the Merriam-Webster Dictionary, trust means "Assured reliance on the character, ability, strength, or truth of someone or something."

In these days, trust seems to be in pretty short supply.  Assured reliance on anything  is in short supply – whether that reliance is on our families and spouses, our jobs, our government or even ourselves.   God disappeared from that list probably in the 60's or at least the latter part of the last century.  And that may not be a good thing.
In her book, Mind over Medicine, Lissa Rankin points out some interesting findings from a study conducted by the California Public Health Foundation, and published in the American Journal of Public Health, having to do with faith and trust.  The study found that people who are involved in supportive communities, like a church organization, have lower blood pressure, lower rates of depression and suicide, and stronger immune systems than those who don't.   Faith in a higher power brings better health and induces positive emotions.  That faith also counteracts stress, which contributes to physiological rest – which in turn allows the body to repair itself.  Also, people who have faith in a higher power are better able to find meaning in the face of trauma or loss.   Faith in a higher power is not necessarily the same as believing in God, she says.  Whatever helps you to see the sacred in the mundane will do the trick.  That could mean finding the mystical in nature and reveling in long walks in the forest, and finding peace in that.
Religious or spiritual people are also more apt to forgive.  Forgiveness, in turn, alleviates anger and resentment, both of which elicit the stress response.  The stress response suppresses the immune system and produces higher levels of cortisol and noripenephrine in the body – bringing on poor health.   Religious or spiritual people are also more likely to be happy and have better mental health than those who are not.  They use fewer drugs and alcohol, have better coping skills and live longer than people who are not religious or spiritual. 
There are clearly some practical reasons why having trust in a higher power is good for you! 
What happened to that trust? 
I believe that the Church became increasingly irrelevant over the second half of the 20th century.   The Mass was demystified when spoken in English rather than high Latin and when ordinary people were able to understand it, they started to realize they didn't really believe it.  As well, the Catholic Church became embroiled in financial and sexual scandals.  Many people became disillusioned with the church and stopped thinking about it altogether, even at Christmas.   Many others found faith in their own brand of spirituality, often having to do with love for nature and natural settings.  In many ways, it is no longer 'popular' to believe in God. 
But what God do we no longer believe in?  When I was a little girl, I thought of God as an old white male with a long white beard who lived on a cloud while a band of angels stood behind Him, playing harps and singing his praises.  He had nothing else to do but to watch me and add up all my sins and transgressions.  I certainly no longer believe in that God.  And I am sure I am not alone.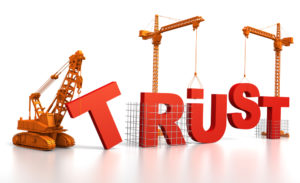 I wonder if, in service to our own happiness and mental health, it might be time to change our definition of God?  I have heard the term, "God is love" very frequently in more liberal circles.   Certainly infinite and unconditional lovehave long been considered attributes of God. 
"The presence of God is the quintessence of profound peace, stillness, and love.  It is overwhelming in its profundity.  It is totally enveloping, and the love is so powerful that it dissolves any remaining "non-love" held by the residual ego".  David R. Hawkins.  Wow!  That is the type of God I could get behind.
Regardless of whether one believes in any God at all, our own health and well-being seem to depend on our ability to trust.  Trusting something greater than ourselves leads to a sense of calm and peace.  Trusting that life will work out for us, regardless of appearances, allows us to let go of our endless worry and ceaseless battles to change other people and situations.  When we trust, we can begin to accept things the way they are and find happiness right in the middle of that.
Do you believe in the power of love?  Perhaps we all could simply trust that.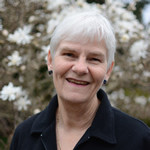 Alison Etter MEd, RPC, RTC
Counsellor and Healer, Breakthrough Counselling and Coaching
250-324-3040
Website
Email Alison
See all articles by Alison Etter