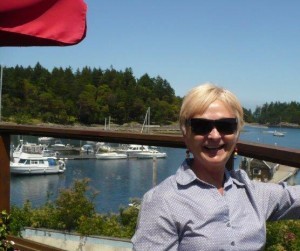 Here's a clue! Starts with "G". In the Gulf Islands, west coast of Canada. Surrounded by the Salish Sea. On the south side, you can see Nanaimo, Cedar, Ladysmith. On the north side, you can see Whistler and draw your eye along the horizon to Vancouver. From our highest peak, you can see Saltspring Island, also part of the Gulf Islands.
In a matter of elimination, we aren't Galiano or Ganges. We're Gabriola. So let me show you how to find us, how to plan your visit to us, and how to get around on our beautiful island. This is going to be a comprehensive review, so put your feet up and sit back.
Here's a map of the Gulf Islands. We're a cluster, generally speaking, running off Vancouver Island to the west and situated north of the San Juan Islands, only separated by the 49th parallel as it juts down a bit to encompass our Canadian Gulf Islands.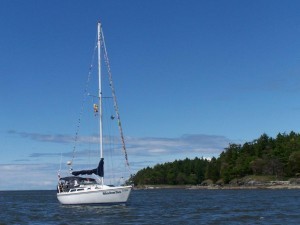 If you're a boater, or love geocaching as I do, find us on your GPS for Silva Bay Marina and Page's Marina at Latitude 49.1497222 and Longitude -123.6969444. Silva Bay is our most southerly point on Gabriola, so if you're flying in, you'll be taking a sea plane from YVR's south terminal – Vancouver, or from CXH, the Vancouver Seaplane Base in Vancouver Harbour, arriving in Silva Bay Airport – SYF. It's a gorgeous flight across the Strait of Georgia, probably my most favourite of ways to get from there to here, and it's only 20 minutes. Highly recommended is Gulf Island Seaplanes based at Silva Bay on Gabriola. Once you're on Gabriola, ask the pilot to arrange a taxi pick-up for you.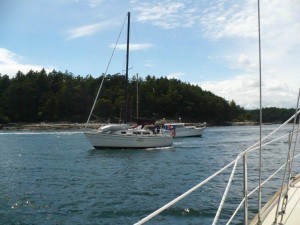 Boaters, you'll find us on VHF Channel 66A. Call first. You'll find many amenities at both Silva Bay and Page's Marina. The folks there are friendly and knowledgeable. Consider joining our Silva Bay Yacht Club. We're the smallest, friendliest, most cost effective yacht club on the West Coast with reciprocals up and down the coast and into the USA. Our cruise schedule is posted on our site. There are events all year 'round.
Probably the easiest way to get to Gabriola is a sweet and quick 20 minute ferry ride from downtown Nanaimo, our closest big city on Vancouver Island. The ferry schedule encompasses the whole day with about 14 return trips. That's a lot, and offers a great way to get out and stretch your legs, visit with your neighbours and make new friends.
When you slide into the dock at Descanso Bay on Gabriola, you'll disembark, likely with your car, on your first of many adventures. Oh, don't worry. If you are walking, we have our new bus system called GERTIE. Funny sounding name for a great, environmentally sustainable initiative developed by the ground-roots of Gabriolans for Gabriolans. Two buses ply the highways and byways, not fueled by gas or diesel, but by used, recycled vegetable oil from our local restaurants! Here's the transit schedule. You can book the bus to pick you up, and we arrange for GERTIE to conveniently pick up visitors needing to make their way back to the ferry after the Gabriola Theatre Festival, the Lions Concert on the Green, and many, many other events throughout the year. So don't worry. We have you covered for getting around Gabriola.
You'll find lots of walkers, lots of hikers, lots of cyclists, and lots of scooters winding their way up and down the Island.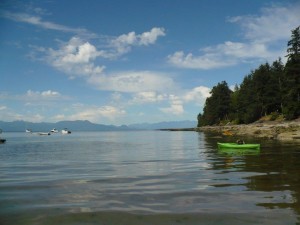 Now that you're here, did you plan on staying over for a few days? No problem with that either. We have a extensive range of B&B's on Gabriola, and two large campgrounds – one at Descanso Bay and the other at Page's Marina. Picnic sites scatter the island, but my favs are the beaches. I would guess there are at least a dozen, and some of these are sandy and swimmable.
Our Gabriola Island Chamber of Commerce proudly opens their new Visitor Centre in May 2015. This new location at Madrona Marketplace will be so much more convenient to those walking, scootering, biking or hiking. You can drive in too. There's lots of parking, with friendly staff right from our Gabriola community to welcome you. I loved being on the desk for one of my first summers after having moved here from Vancouver. Don't be shy. It's a great way to meet and learn.
By now, I hope I've convinced you to come for a day or a few days, or stay as I did. You might find you've fallen in love with a new life and perhaps you'd like to see some homes. No worries. I'd be delighted to show you around, but we'll drive. OK?

Carol Martin
Coast Realty Group
250-247-9333
Email Carol
Website
See all articles by Carol Martin