Walt Disney once said: "We keep moving forward, opening new doors, and doing new things, because we're curious and curiosity keeps leading us down new paths".
As a travel consultant for the last nine years , I've worked with single women, married couples, and women of all ages who have one thing in common: they want to see the world. Women are usually the organizers of family celebrations, as well as independent travel where everyone can explore their own passions for art, music, historically significant architecture, and food!
While health and safety is a consideration, I've discovered that many women have quite a spirit of adventure as they seek out destinations that will open their eyes to new and interesting cultures. Recently, I arranged a trip for two sisters who wanted to go on a river cruise to Vietnam and Cambodia. The younger sister was in her 70's, with an artificial leg from a recent amputation. The older sister was in her 80's, recovering from open heart surgery. While each had their own health issues, these women were an inspiration and example of what is possible, regardless of some minor physical limitations!
Planning a trip to any country should start with a trusted travel agent, someone who knows your preferences and needs. Booking with a travel agent rather than taking your chances online (and spending hours perusing specials presented by unknown companies outside of Canada, where your financial travel investment is not protected if that company goes out of business or provides inferior service), means you have protection and guidance. Most importantly, you have customer service.
Rest assured that when you book a trip or holiday through a licensed B.C. travel agent, there are safeguards in place should you not receive the travel services you purchased. Travel agents located in B.C. are required to be licensed. When you book a trip with a licensed B.C. travel agent, you can feel confident that these businesses have obligations under B.C. law. To find out if a business is licensed, check the Consumer Protection BC website at www.consumerprotectionbc.ca .
B.C. licensed travel agents are required to contribute to the Travel Assurance Fund which is also administered by Consumer Protection BC. This fund compensates consumers who do not receive the travel services they purchased.
Another important element in the process of planning a much anticipated trip is travel insurance.  A family emergency, a health crisis either before you leave home or after you've started your trip, even the sudden loss of a job or a circumstance that leaves your home uninhabitable, all catch us unawares.
At Expedia CruiseShipCenters, we recommend RBC insurance. Depending on the type of insurance or package you purchase, there is no deductible, unlimited medical coverage, and RBC pre-pays all expenses. Who can afford to go on a trip, have an emergency and put all costs on their personal credit card?  Why not work with an insurance provider who is a call away and will offer assistance, as well as paying for the services provided.
Whether it is enjoying an unforgettable experience in a new world of extraordinary beauty, history and culture, or staying closer to home in our own Canadian paradise, opportunities abound. Stay tuned to hear more….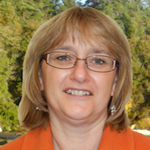 Phyllis Sadler
Cruise and Travel consultant
Expedia CruiseShipCenters, Sidney
BC REG 2550-6
250.656.5441
Visit Phyllis' website
See all articles by Phyllis Sadler