Earlier this month, I attended the 2014 Consumer Electronics Show ( CES 2014 ) in Las Vegas to report for the Victoria radio station CFAX 1070. With over 2 million square feet of show floor and over 3200 exhibiters, I never ran out of material to report on. Using a pedometer app, my co-hosts and I calculated that we walked a total of 100km during the week.
For those of you who have never heard of CES, it is the world's largest technology show held every year in Las Vegas. With over 152,000 attendees from more than 150 different countries around the world, this is where innovators and breakthrough technologies are introduced to the marketplace. Among that group are exhibitors, buyers, industry analysts and media.
CES has been running for 40 years now. During those 40 years, we have seen a lot of innovation but what really inspired me was how women have evolved in their participation in the show over the past 40 years. Women participating in the show are not just eye candy for booth displays anymore but the actual developers and engineers of the products. Very inspiring.
I saw so many innovative and useful products; picking which ones to share with you has been a difficult task. Here are three to start; I guess you'll just have to stay tuned for more in the future. You will be able to go to my website, egurus.ca in the coming weeks to listen to all of my on-air interviews and learn more.
360fly.com
Similar to the popular GoPro camera already on the market, VOXX.com has developed a 360 degree video camera. Think of it as having your very own Google street view camera. Now when you view your video footage, you can pan around the screen and see everything that was recorded. Voxx used a rollercoaster ride as example footage. Not only were we able to see the traditional forward facing footage; we could pan the screen and view the other rollercoaster riders behind us.
Grillbots.com
Determined to not miss CES due to the nasty East Coast weather, the founders drove all the way from New York to showcase their innovative BBQ cleaner. Grillbot is a robot that cleans your grill. This would be such a great gift for the BBQ enthusiasts or the Dad or Grandpa who has everything. Visit grillbots.com to view video product demo and egurus.ca next week for our interview with the founders.
mimobaby.com
It's the modern day baby monitor. I was fortunate to interview Mimo's co-founder and CEO, Dulcie Madden, which can be heard on my website next week. Mimo not only monitors your baby's breathing but temperature and sleep patterns. The information is displayed on a coffee cup using green or red bars as indicators. Not only do you have monitoring capabilities but also if the baby wakes close to feeding time, a bottle warmer will turn on automatically for Mom or Dad.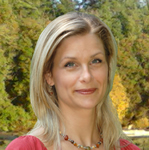 Jennifer Cairns
eGurus Technology Tutors
Visit Jennifer's website
See all articles by Jennifer Cairns