Late fall, the birds fly south, and with them, so do many people seeking a change of pace and a change from the cold of winter. Obviously, a different climate calls for a different wardrobe for warmer climes, so this article we will focus on how to shop, pack, and dress for those locations.
Many stores stock heavier clothes during the fall and winter months, however, it's common for stores to begin receiving spring items early. When asked, a salesperson will likely be able to direct you to a few items that are from their spring inventory. If they don't have spring/summer clothes specifically, opt for pieces made with breathable fabrics such as rayon, cotton, or silk. These three fabrics are also great options due to their wrinkle resistance.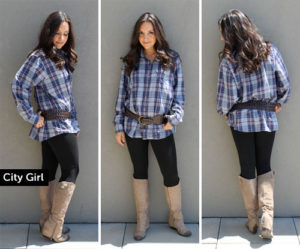 Your goal should be to buy items that won't take up much space in a suitcase, will travel well with minimal wrinkling, and can serve multiple purposes. For example, scarves make excellent travel companions. They can be used as sarongs for a day at the beach, shawls for a night out, and even headwraps when you're too jetlagged to wash your hair.
Want more options? Look no further than your man's closet! Men's dress shirts are surprisingly versatile; cross the sleeves behind your back and tie them together for a bare shouldered look, unbutton halfway up and tie at the waist for a fun and vintage inspired ensemble, or wear them as normal for the menswear look seen across runways this season.
When packing, try to stick to basic neutral colours and silhouettes that can be easily mixed and matched. A little black dress will be your best friend that can easily take you from day to night with a simple change of jewelry and the addition of heels and lipstick. Include a few statement pieces for variety, but always keep in mind how many times you'll be able to wear an item before it becomes obvious.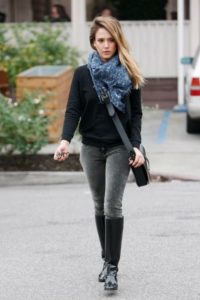 Accessories are also useful to bring with you, since they're small and can easily refresh an outfit you're re-wearing. Invest in some cheap and cheerful "costume" jewelry you can bring without much fear of losing it or leaving it behind. Small, convertible cross body bags are also helpful, as they keep your belongings close to you during the day, and can have the straps removed at night to transform into a makeshift clutch.
Preparing your clothing for a trip can be frustrating, but just remember to have fun with it! Despite how tedious the packing is, if you plan well then it will be well worth it when you vacation photos are filled with fabulous outfits. And, if you need more practice packing, it's just an excuse to take another trip!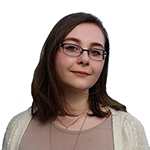 Emma Newton
Patryka Designs
http://www.patrykadesigns.com/
See all articles by Emma Newton