Going back to the quarter mark of the Canuck's season, I commented that a good coach creates a system based on the players they have to work with. A good coach works to understand the entire makeup (physicality, mentality, skill) of each and every player.
A good coach does not take his players and force them to play a system they are not suited for.
A good coach also understands the ebb and flow of each game as well as the ebb and flow of the entire season. Therefore, a good coach does not burn out his best players by giving them a ridiculous amount of ice time in the first half of the season.
A good coach knows that tired players are not focused players. They are probably going to get injured or be unable to be competitive toward the end of a game and/or the end of the season.
A good coach lifts up morale by focusing on his own team's game and his own coaching decisions. A good coach therefore does not march over to the opposition dressing room during an intermission to aggress the opposing coach and, thereby, embarrass the team as well as the organization they have been hired to support. A good coach does not risk suspension, leaving the team in the hands of an assistant coach who, by definition, does not carry the same authority within the team.
A good coach, when they come to coach a new team, understands that there is a "team culture" and that creating a different culture will take time (perhaps more than one season).
A good coach is respectful of this new team's leadership and does not make unilateral changes before fully comprehending what these changes will mean to the team. A good coach will show respect toward a veteran player, granting him the opportunity to be in the limelight in a game such as the "Heritage Classic", regardless of how well a rookie has played.
A good coach understands that the veteran, who is also one of the leaders on the team, deserves to hear the cheers of over 50,000 fans. Hence, the good coach would realize that every player in the Canuck dressing room now has an example that will make them question their coach's commitment to each player on the team.
Witness the total collapse of the Canucks in their last game against New York, and for that matter, their inability during this entire season thus far, to hold onto leads going into the third period.
Considering all of this, should any one of us be surprised that the Canucks are now likely out of the playoffs?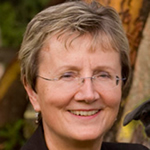 Louisa Zerbe
Financial Advisor Edward Jones
Phone: 250-752-1690; Toll Free: 888-752-1690
Fax: 866-708-3240
Email Louisa
Visit Louisa's web page
See all articles by Louisa Zerbe