You know what's really amazing? It's something that we all share! Aging. Ok, I'm being a bit facetious here … but isn't it about time we started celebrating aging more? I mean, we're all doing it at an alarming rate (especially over the age of 25 when time seems to speed up)! I'm not talking about a STAT day or anything (although June IS the only lonely month without a STAT…) – but celebrating aging with fun, every day!
Well, as it turns out, one great new foundation is celebrating aging. The Dream On Seniors' Wish Foundation aims to celebrate aging and make the dreams of seniors come true. The Foundation, which is cared for by Nurse Next Door, honours our golden generation by promoting a culture of respect and admiration and encourages seniors to never stop dreaming. The Dream On Foundation shows that life certainly doesn't stop at 65 — in fact, it's just getting started!
Five years ago, a hospital discharge coordinator called Nurse Next Door in search of a miracle. They had a palliative client who had just one remaining wish as his health was deteriorating; to see his son in Calgary whom he had not spoken to in 43 years. Nurse Next Door fulfilled this man's wish and realized people have dreams and wishes but aren't asked about them enough. It doesn't have to be an end-of-life situation though – wishes should also be about celebrating life and aging, every day.
Sounds great doesn't it! Do you feel like you need to catch up on your 'good deeds'? Feel like making someone's life better? Here's how you can make the life of a senior better:
 Do you know a senior (perhaps a parent or grandparent) with a dream or a wish that we can help make come true?
 Collect the dream and submit it online .
 Consider donating to the Dream On Seniors Foundation through the website
By doing this, you'll be inspiring our seniors to dream, revering our seniors and celebrating aging.
If you do that – I'll get to work on that June STAT day thing…
Tawnya and Chris Wilkinson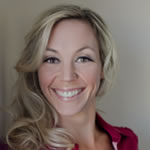 Nurse Next Door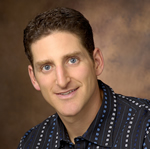 Home Care Services
250-748-4357
Nurse Next Door
Editor's Note:
Illustrating how this program works in the community, the July 25, 2013 issue of the Parksville Qualicum Beach News featured the following story, portions of which are reproduced below:
"After weeks of preparation and one day of fierce competition, three teams of Master of Business Administration (MBA) students from Vancouver Island University raised more than $8,000 for a worthwhile seniors charity in the community.
All funds raised will go towards making the dreams of local Vancouver Island seniors come true through the new charitable Dream On Seniors Wish Foundation.
The foundation, which aims to inspire seniors to never stop dreaming, is the brain child of local home care provider Nurse Next Door, chosen as the sponsor for this year's MBA Business Challenge.
Each term, MBA students form three teams and are assigned the task of organizing and promoting a major community event to raise funds for charity.  The winning team receives the coveted Mike Mann MBA Business Challenge Trophy, named after retired VIU Dean of Management, Mike Mann.
"Sponsoring VIU's MBA business challenge was a perfect fit for our company, enabling us to work with students in the program and support seniors at the same time", said Nurse Next Door owner Chris Wilkinson.  "It was amazing to see the support from the community during the students' fundraising initiatives and see their hard work pay off."
Congratulations Tawnya and Chris!
See all articles by Tawnya and Chris Wilkinson