Farming with a purpose .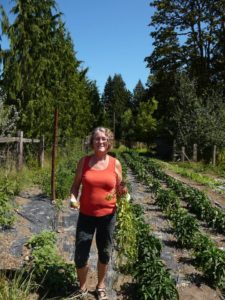 Certified as an organic farm, Code's Corner is run by the very energetic and charming Denise Code and her husband Bill. Denise, a former dietitian and Bill, a doctor, are very passionate about what they are doing. It is little wonder that health and well-being are what drive their farming philosophy; they have made it their vocation to provide healthy organic food to the residents of the Cowichan Valley.
Code's Corner Organic Farm's journey started in 1993, when the couple decided to move to Vancouver Island. They named the 7 and ½ acres farm after Bill's great grandparents who lived in a town called Codes Corner, next to Smiths Falls Ontario, right after they emigrated from Ireland in the 1850's. Bill Code was diagnosed with multiple sclerosis in 1996, and he soon realised that by eliminating as many toxins as possible from his diet such as pesticides, herbicides and other chemically engineered food supplements, his health improved.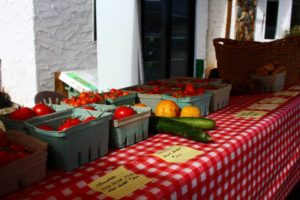 This may have been the trigger for Code's Corner transition into growing organic vegetables and fruits. They were initially an animal production farm, breeding mostly emus and cows. Due to the challenges associated with tending animals, they slowly switched to growing a wide variety of crops, from kale and greens to potatoes and squashes, as well as an array of fruits and berries. "With organic farming," explains Denise, "you can't predict which crop will be the one to thrive during the season since you find yourself facing a different challenge every year. For instance, this season, we have been battling flea beetles." A motivation to encourage the consumption of eating healthy, locally grown food keeps them going.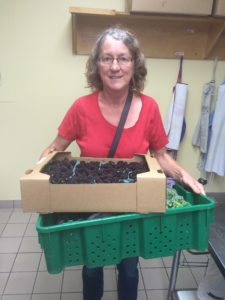 Code's Corner Organic Farm gained their certified organic status in 2010. Among their most acclaimed products are their curly kale, tasty cherry tomatoes, and delicious blackberries. They sell mostly to local restaurants as well as from their charming farm stand where you can see for yourself how the crops are being produced. Code's Corner Organic Farm is located on 5816 Menzies Road, Duncan. Bill and Denise also support the Cow-op and sell their products on our online farmers market at www.cow-op.ca. Don't hesitate to check it all out!
The Cow-op.ca online farmers' market initiative, works closely with local farmers to provide the community with easy access to weekly supplies of fresh and home grown products, with the ultimate goal of promoting local food security and small-scale agricultural viability.
See all articles by cowop