You may have heard of us…we're famous you know!  We make jams and jellies, pickles and preserves (and LOTS of it!) we bake, and bake…and bake! You love our pies and cakes and loaves!
We craft, we sew, we knit…we do SO much more than this…but do you know what we REALLY do? Read on…or check out our Provincial website at www.bcwi.ca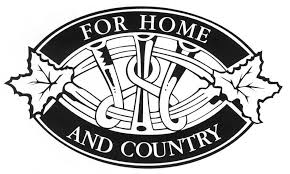 The Women's Institute was originally founded by Adelaide Hoodless, with it's first meeting being held in Stoney Creek, Ontario in 1897.  The WI in British Columbia, was started by Miss Laura Rose, in 1909, at the request of the Department for Agriculture, who had heard of the good works of the WI in other Provinces. The subsequent arrival of Margaret "Madge" Rose Watt, together with her Husband, Dr. Alfred Watt, boosted its reputation, and numbers, significantly.  Madge and Alfred  settled in William Head.
Both Adelaide and Madge felt it vital to ensure that women were freely able to educate themselves, about matters that impacted their health and well-being; Madge was especially passionate about women learning how to handle their own finances.
Madge joined a small WI group in Metchosin.  She was instrumental in spreading the word about Women's Institute's throughout Canada, and after tragic personal circumstances encompassed her life, she took off to continue her work in England, with her two Sons.  She talked endlessly about the achievements of the WI groups she'd established in Canada, and suggested that a similar organization would benefit England, especially in the aftermath of WW1, as it's many members would willingly help with food production (Jam perhaps!) as much as rationing allowed anyway!  The first WI was established on the island of Anglesey, in Wales, on September 11, 1915.  A notorious date in history for more than one reason!  The WI groups in Britain took off from there, and within two years, a further 300 groups were established around the country. 
As the WI celebrated its 100th anniversary in 2015, 6,600 groups are in operation, world-wide, with 212,000 members….and growing. 
Our primary aims are to continue to educate ourselves in this ever-changing world, and to pass on our knowledge and skills to those who will come after us!  We raise funds for charities and good causes that exemplify our beliefs that as women, we play a vital part in the world and have a responsibility to make sure we're all up for the task…now, and in the future.
Why not come along to one of our meetings, and say Hello…? The Cedar Women's Institute branch meets in the United Church Hall, Cedar Road, on the first Monday afternoon of each month, at 2.30 (excluding July, August and December) We are a friendly, mixed-age bunch of like-minded ladies, and we'd love to welcome you to our group…or even have you join us! We hold a short business meeting, to discuss where our raised funds are going to be donated, followed by afternoon tea and social time for us all.
You might like to contact a WI group more local to you.  Listed below are the groups that come under the South Vancouver Island District, and the information to contact them, together with when they meet.
Cedar – President Connie G   Ph: (250) 753 9131      conniegrinnell@shaw.caMeets first Monday of each month, September to May, at 2.30 at Church Hall, 1644 Cedar Road, Cedar.
 Cobble Hill – President Jeannie M   PH: (250) 743 4727      mbaird@telus.netCall for next meeting info – location changes monthly
 Colwood – President Molly S    Ph:  (250) 391 6628   mbspencer55@gmail.comMeets third Wednesday of each month, September to May
Call for meeting location and time
 Langford  –  Contact Tammy     Ph: (250) 478 8981 langfordwomensinstitute@gmail.comMeets second Tuesday of the month at 1pm (General meeting)
Third Tuesday of the month at 1pm (Craft meeting)
Call for meeting location
 Royal Oak  –  President Jean M        myers.j1946@gmail.comCall for meeting location and time
 Somenos  –  President   Jan H   (250) 748 3316        lrdavis5@shaw.caMeets at 1pm  –  call for location
 Salt Spring  –  President   Pam B     (250) 653 4619   thestinkyfarm@yahoo.caMeets third Friday monthly at 1.30pm
 Shirley  –  President     Stephanie C        stephaniecroft@hotmail.comCall for meeting location and details
 If you'd like more information about the Cedar group, please feel free to contact me, or our President and we'll happily answer your questions, or drop in at the Church Hall!  Our next meeting is on Monday 5th February!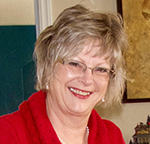 Submitted by Jane Brook –
Cedar Women's Institute
  jebrook@gmail.com     
See all articles by Jane Brook