Back in summer we wrote about 'Celebrating Aging'. In that column I wrote about the Dream On Seniors Wish Foundation and how the mission of this foundation is to make the dreams of seniors come true; to celebrate aging.
Well, that isn't the end of this chapter. During the summer, we at Nurse Next Door had the opportunity to team up with Vancouver Island University (VIU) in Nanaimo, with their MBA Program specifically, and raise awareness and funds in the community. The vehicle for the fundraising was a great idea proposed by VIU – an event based on the TV show 'The Apprentice', whereby we engaged in a 3-team competition to raise funds for the Dream On Foundation. The students at VIU did an absolutely tremendous job with their team activities, and collectively we raised over $8,000 for the Foundation! So inspiring.
So now I'd like to tell you about the first dream that has come true as a result of our fundraising … it's one of my favourite stories. Gary and Jen live in the central Island region, and they are happy to share their inspiring story.
They were both approaching retirement with exciting plans of building their dream home and enjoying retirement with friends and loved ones. They built their dream home with an inspiring ocean view and had lived in their dream home for 6 months when, sadly, Jen suffered a major stroke. This stroke has left her with severe left side body paralysis. Unfortunately Jen is confined to a wheelchair and had to move into a nursing home.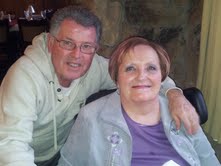 We were lucky enough to meet Gary and Jen recently and learned that they used to go out for date night dinners every 2-3 weeks. They had not done so over the past year following Jen's stroke, as they were afraid of going out in the community and to a restaurant in particular. We sat down with Gary and Jen, and asked them about what exactly the obstacles were and what we could do to help make a 'dinner out' happen. They were very open to trying to make it happen. Tremendous couple.
We were able to arrange someone to come in to the nursing home and give Jen a manicure, do her hair, bring her flowers, and assist her and Gary to get ready for their big night out. The loving picture of Gary and Jen ready for a night out is so heartwarming. Gary and Jen are so wonderful. So tender. So loving.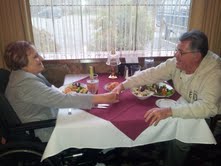 We are so happy to report that their night out was a tremendous success! As a result of their courage to do their 'date night', they have now pledged to keep their date nights going. And they have pledged to renew their vows. We think the world of this couple.
Allow yourself to be inspired by Gary and Jen's story. What's your dream? Feel great by helping someone else achieve one of their dreams. It can even be something as simple as a dinner out.
Tawnya and Chris Wilkinson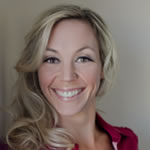 Nurse Next Door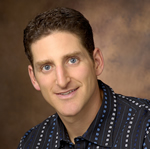 Home Care Services
250-748-4357
Nurse Next Door
Email Nurse Next Door
See all articles by Tawnya and Chris Wilkinson