The seed catalogues have been here for a month. You might be spending evenings in the rocker by the fire, but as you start dreaming and flipping pages, drawing up backyard maps, planning and deciding, checking those boxes of saved or leftover seeds, you may come to the realization that the months of dirty fingernails are not far away. And … "SEEDY SATURDAY" is just around the corner.
This year's "Seedy" in Qualicum Beach will bloom on Saturday, February 6, from 10:00 AM till 3:30 PM at the Qualicum Beach Civic Centre, filling all the halls and overflowing outdoors, as usual. Many have said that QB's event is the best Seedy across the country and it's always one of the earliest. Started in 2002 by local gardeners Joy and Keith Smith, Kim Hammond, Sally Shivers, and Linda Rehlinger, in 2015 Seedy attendance had attracted more than 2500 visitors. This February 6th Seedy will feature all the old favourite activities and include talks by two well known and expert gardeners.
The morning speaker, well known to Seedy aficionados, will be Linda Gilkeson at 10:30, asking us "Do You Really Know What the Problem Is?" For was there ever a gardener, novice or expert, who didn't wonder at times what was ailing their new crop of tomatoes or that special plant in the perfect spot? Linda may help you with some simple rules to diagnose the problem correctly, whether one or more of those old nuisances – insects or disease – or an even more damaging environmental disorder like heat, sunscald, cold, nutrient deficiencies, or irregular watering. She will then offer organic methods of prevention and dealing with all of them.
Shortly after lunch, perhaps at the Seedy Café offering a wide variety of tasty and healthy lunch items, Connie Kuramoto will speak on the timely subject, "Water, Water, Everywhere". Connie will offer suggestions for dealing with the drought conditions as we experienced last summer and give us ideas for preparing and dealing with this garden-unfriendly situation.
One of Seedy's most sensible yet exciting events is the all day Seed Swap. Gardeners are encouraged to collect, save, package (in small envelopes, please!) and label seeds they are willing to donate and in turn, find a similar quantity of seeds brought in by others. The Seed Swap offers the enticing opportunity to find rare, organic, or hereditary seeds with a fascinating history and travel itinerary!
Throughout the halls of the Civic Centre, there will be over seventy vendors with a mind-boggling array of all things garden – books, seeds, gloves, tools, plants, garden décor, and the list goes on.
For your unanswered questions, visit the Master Gardeners stall where you may find help with a particular problem or the perfect idea you hadn't thought of. For young and curious green thumbs, Milner Gardens staff and volunteers will be there to explain their "Roots with Shoots" children's program.
In this wintry interim when your own garden may not be supplying fresh vegetables and herbs, visit the Seedy Farmers' Market to pick up some tasty energy.
Adding fun and suspense to this Seedy Saturday, there will be an all day Door Prize table for some lucky visitors, with prizes you may choose for you or your garden. And a ticket or two may win you one of four valuable Raffle Prizes donated by glass blower Ted Jolda, Qualicium Foods, Dolly's Home Hardware, and Lee Valley Tools Ltd.
Entry to Seedy Saturday is by donation, and to learn more about this day that gets your fingers tingling for the soil, check the Seedy website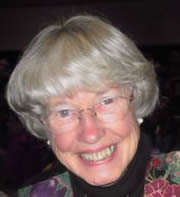 Nancy Whelan
Email Nancy Whelan
See all articles by Nancy Whelan