I have people asking me  all the time if they think anyone would read their memoirs. The answer is a resounding, yes! If you have led a full adventurous life, travelled a lot and friends or family are constantly telling you that you should write a book, then go for it! You might consider taking a writing course or hiring a professional copy-writer if you can't write. A copy-writer will research content for your book, be creative and also ensure sentence structure and flow. Remember not to do your own proofreading. This is separate from copy-writing and done after the manuscript is complete.
Once you have the manuscript in a complete form and you want to sell your book online or in book stores you will need an ISBN (International Standard Book Number). This is free in Canada. Each printed book and Ebook will need a separate number. This number will be made into a barcode for the back of the book when it is printed. P.O.D. (Print On Demand) and book printers generate this. You will need a barcode to sell in book stores. If you have no intention of selling your book and want to distribute your book to your friends and family then you don't need an ISBN number.
The next step is to get the book designed and laid out in book form and have the cover designed. There is a standard format that printers use and a professional graphic designer will know this. Your book will be judged by its cover and in competition with all the other books on the shelf. You can purchase stock photography or use your own photos (automatic copyright). Do not use other people's artwork or photos unless you have permission. Give credit where credit is due. The text on the back should entice the reader to purchase the book.
Now you have to decide to get your book printed, or not. P.O.D. means one book is printed at a time. CreateSpace will get your book up on Amazon in hard copy or Ebook format. You get a percentage of the books that are sold. There are many good book printing companies in B.C. that will do small print runs.
Your book is printed and now the hard work begins, that is marketing. Consider book speaking engagements and signings. Tap into the free social media opportunities as well.
See, you can self-publish your memoirs; it just takes some planning and persistence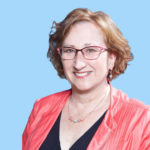 Linda Graceffo,
The Writer Connection
Bus: 250.871.3323 
Cell: 250.703.6568
www.selfpublishingresources.ca
See all articles by Linda Graceffo